Greetings dinosaur hunters!
This week we will introduce yet another dinosaur species added into the game: Compsognathus.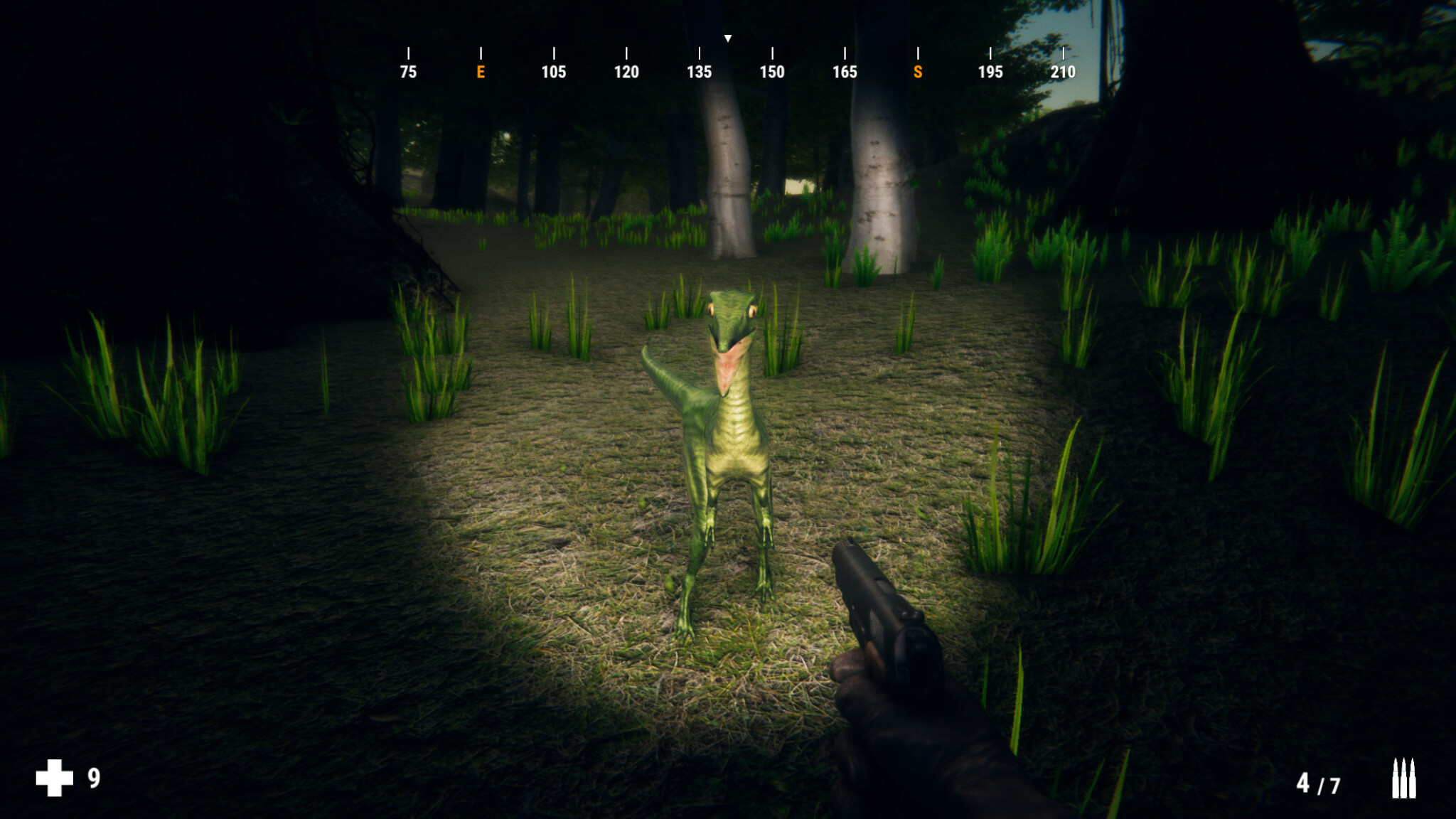 Compsognathus is a small dinosaur that might seem harmless but can prove the opposite. You might encounter only a single Compsognathus but there's a chance there are more lurking near. You might get into trouble if they all come for you.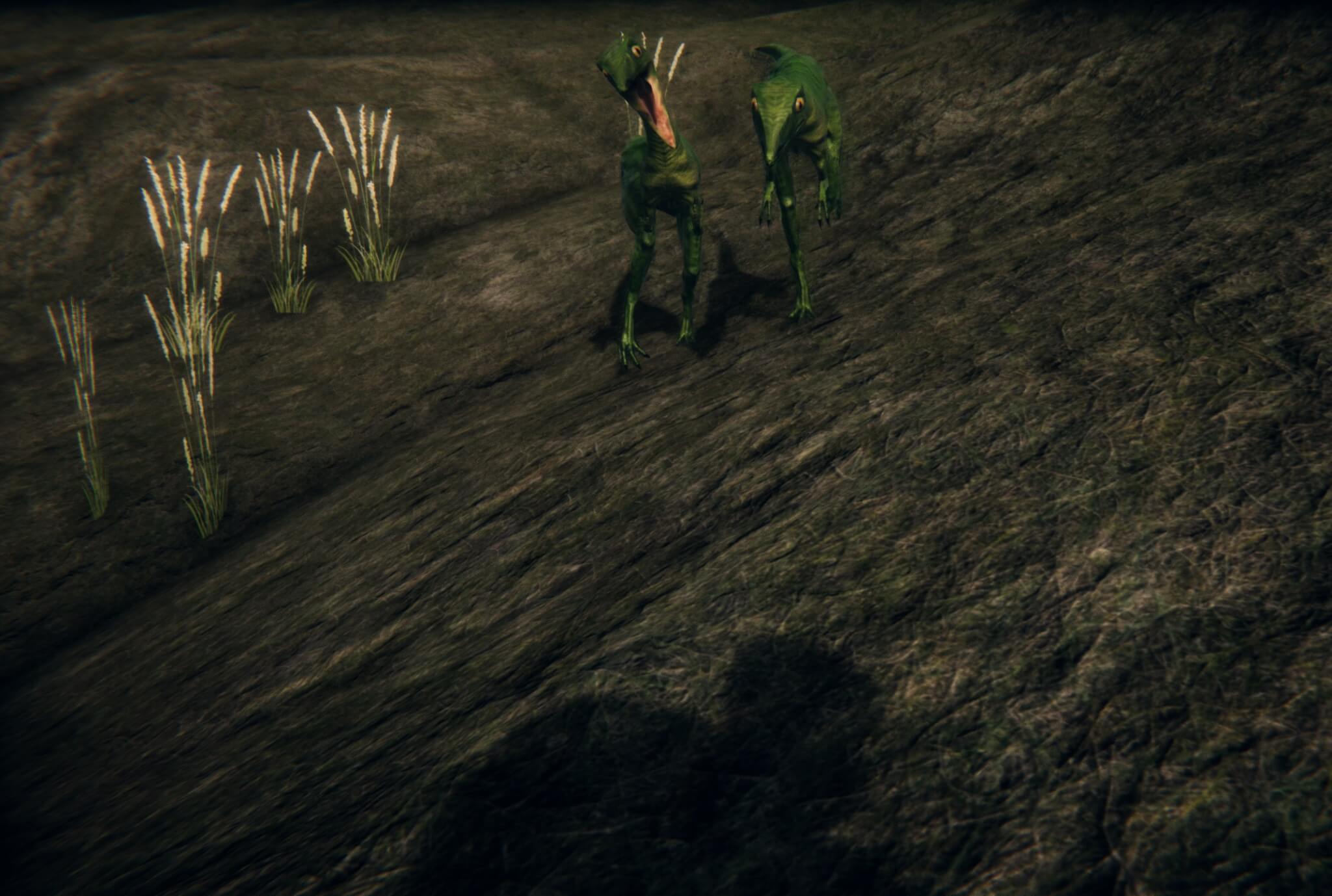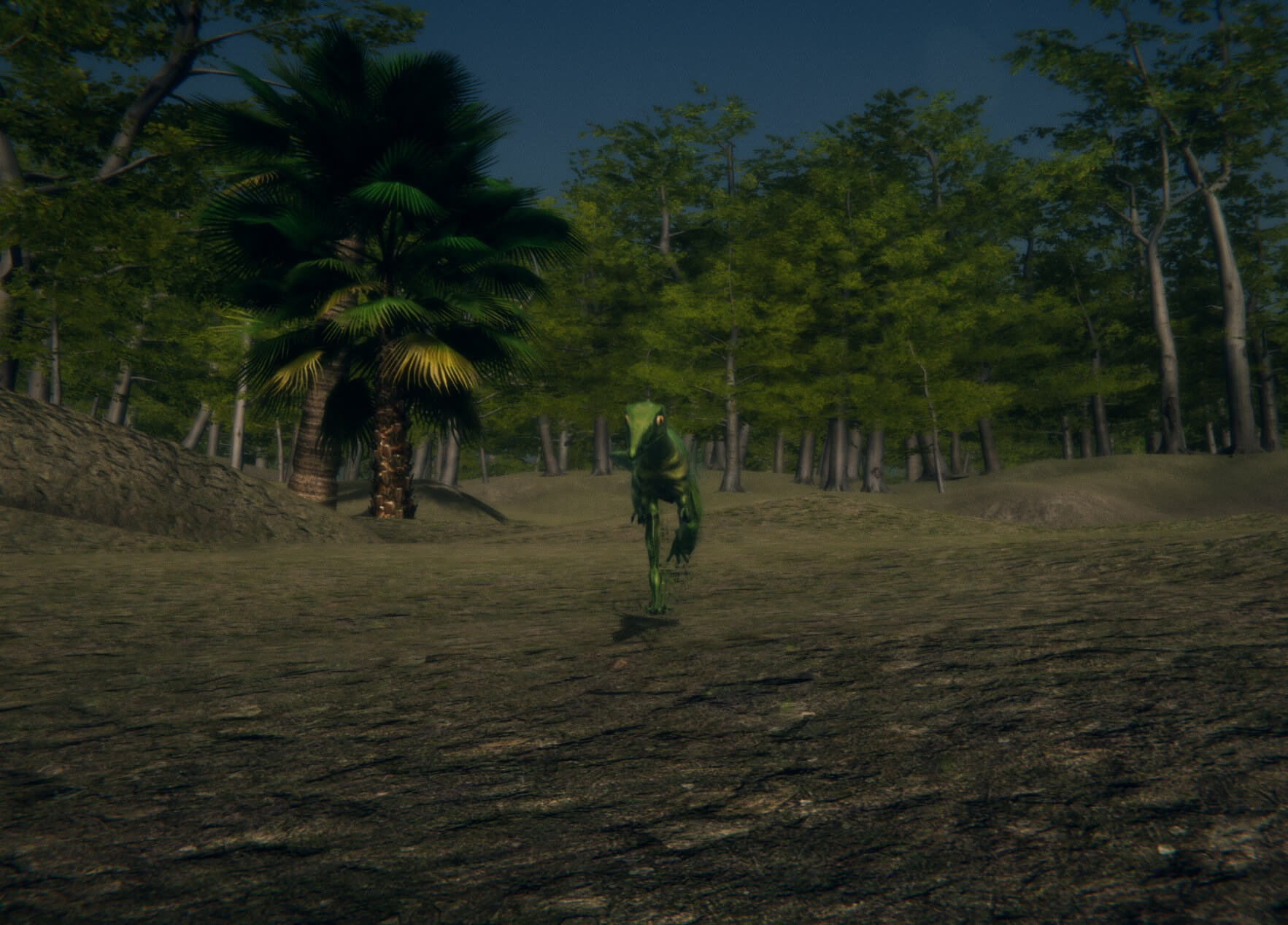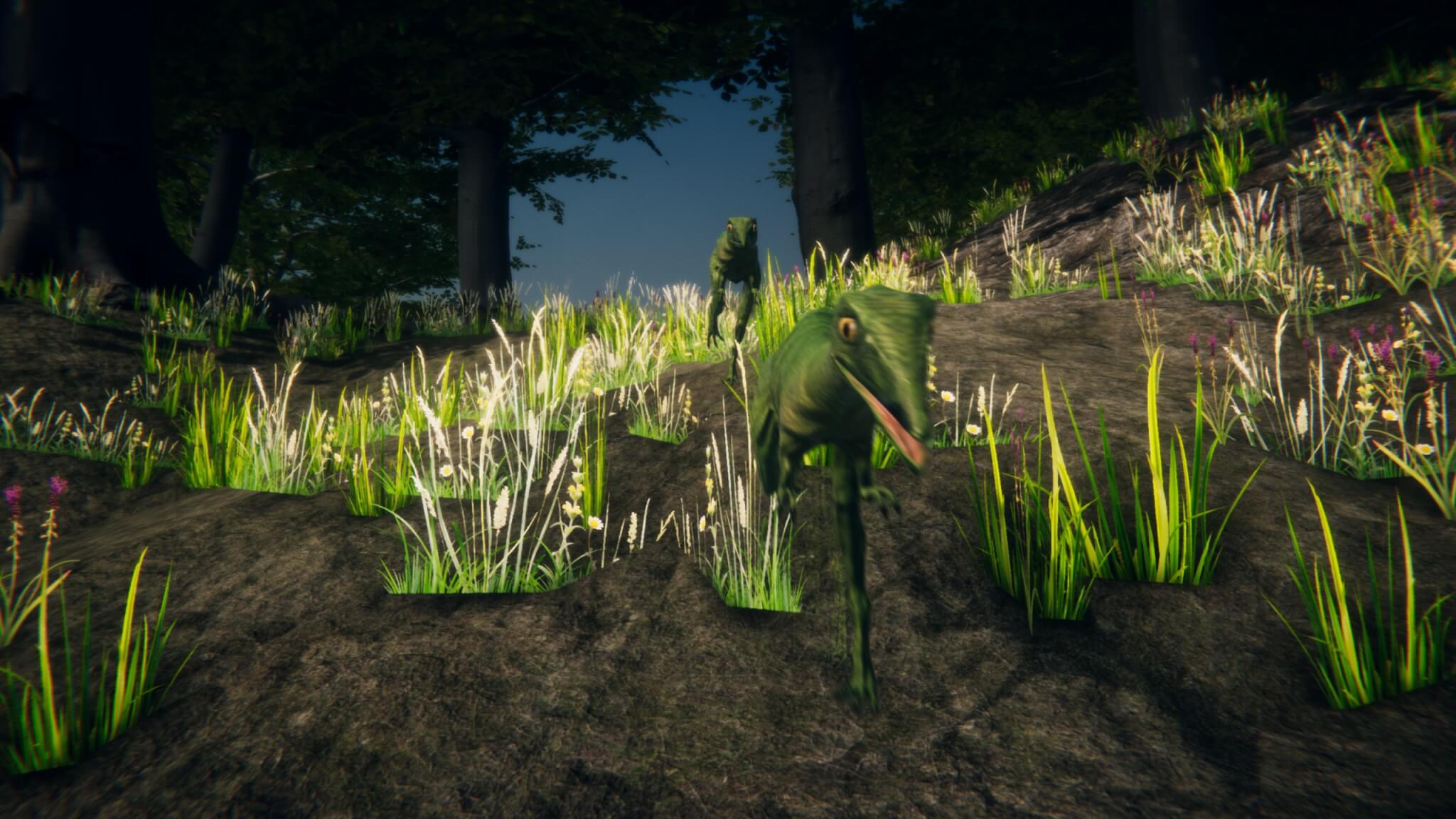 Compsognathus are quick and it's hard to get a good aim at them. You'll most likely need a fast firing weapon to deal with them.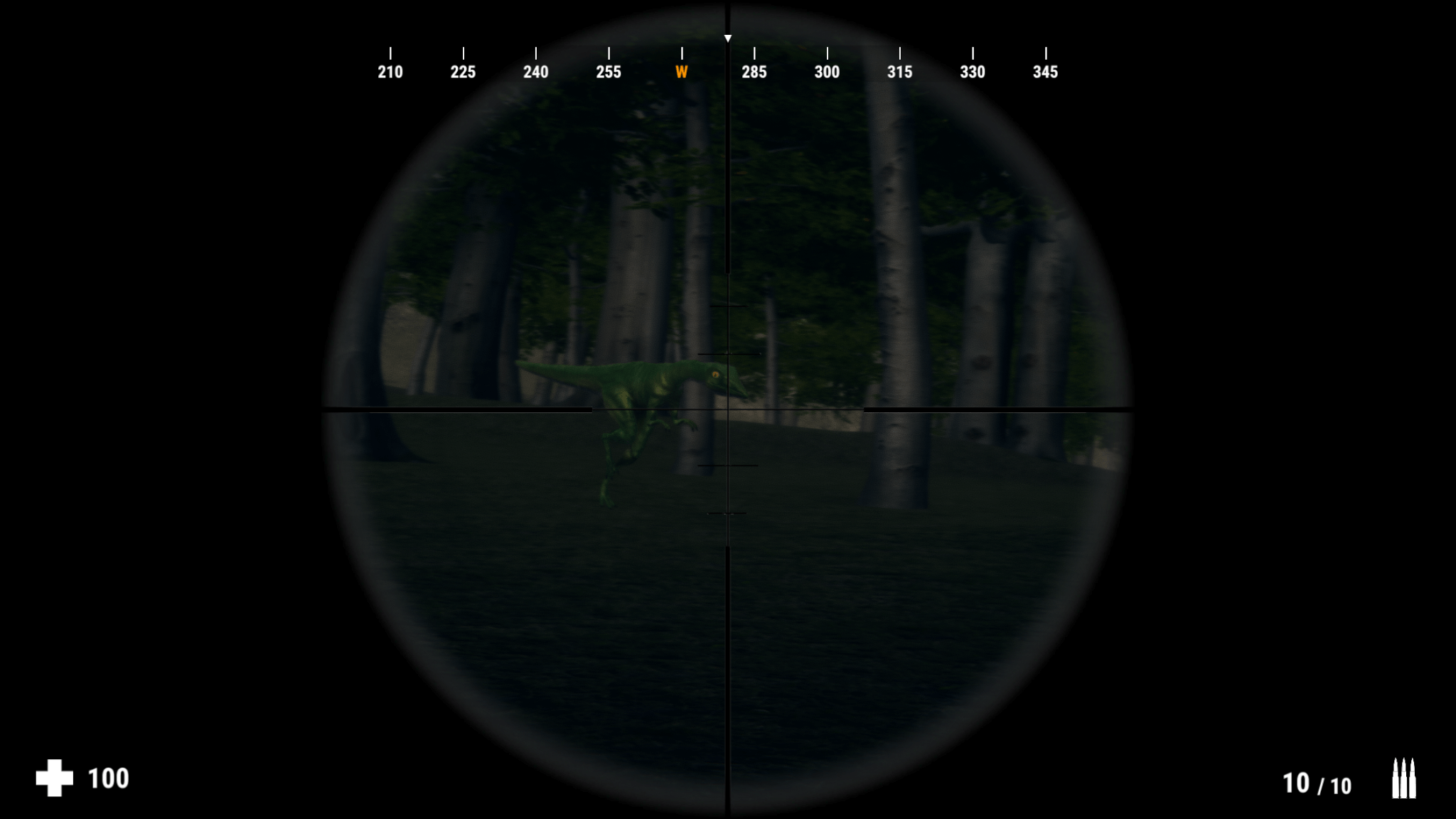 The game now features an inventory. Currently you can use the inventory to store your guns, bags and ammo. You can also pick more guns and ammo from the ground into your inventory. We will add more items like health items, range finder and attractants. Expect to hear more of them in coming releases.