Greetings dinosaur hunters!
This week we showcase updates in the following categories: new weapons and hunting contracts.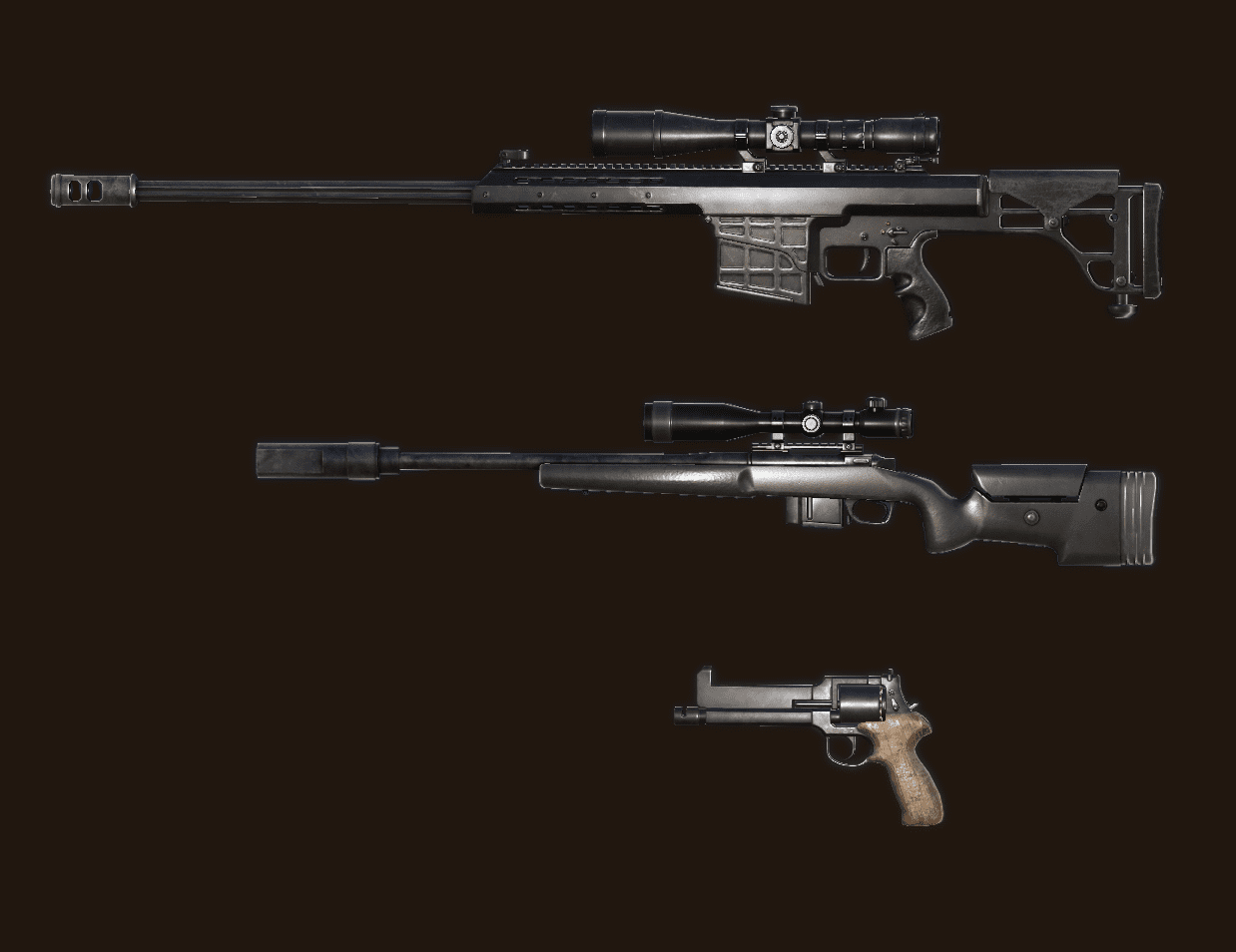 Three new weapon types have been added to the game:
Heavy Sniper Rifle

Anti Personnel Rifle

Revolver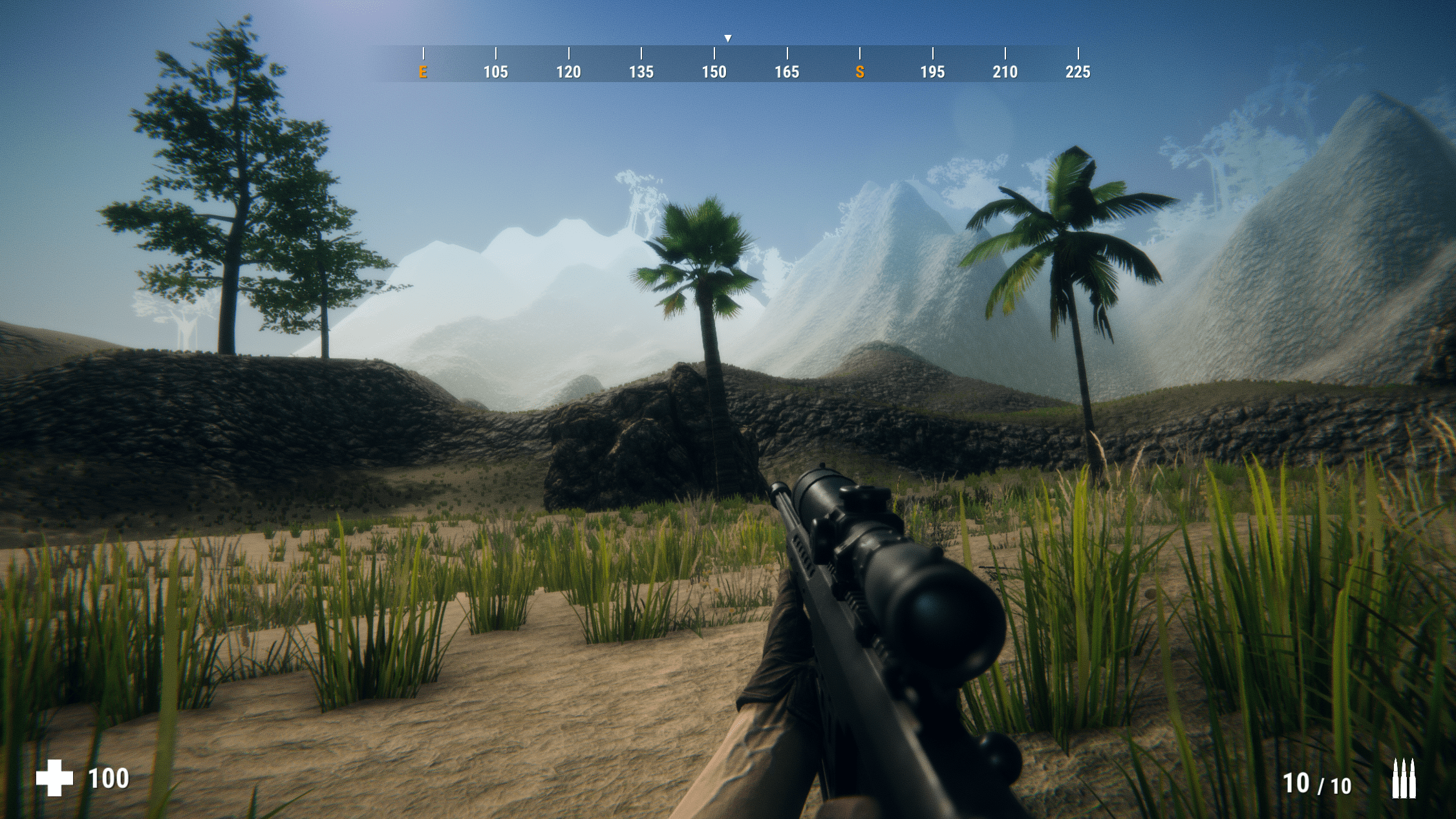 Heavy Sniper Rifle is a bolt-action rifle and currently the most damage dealing weapon in the game. It has better scope than the other rifles and uses bigger ammunition. Because of it's bigger ammunition clip size is smaller: Only 5 rounds fit in a magazine.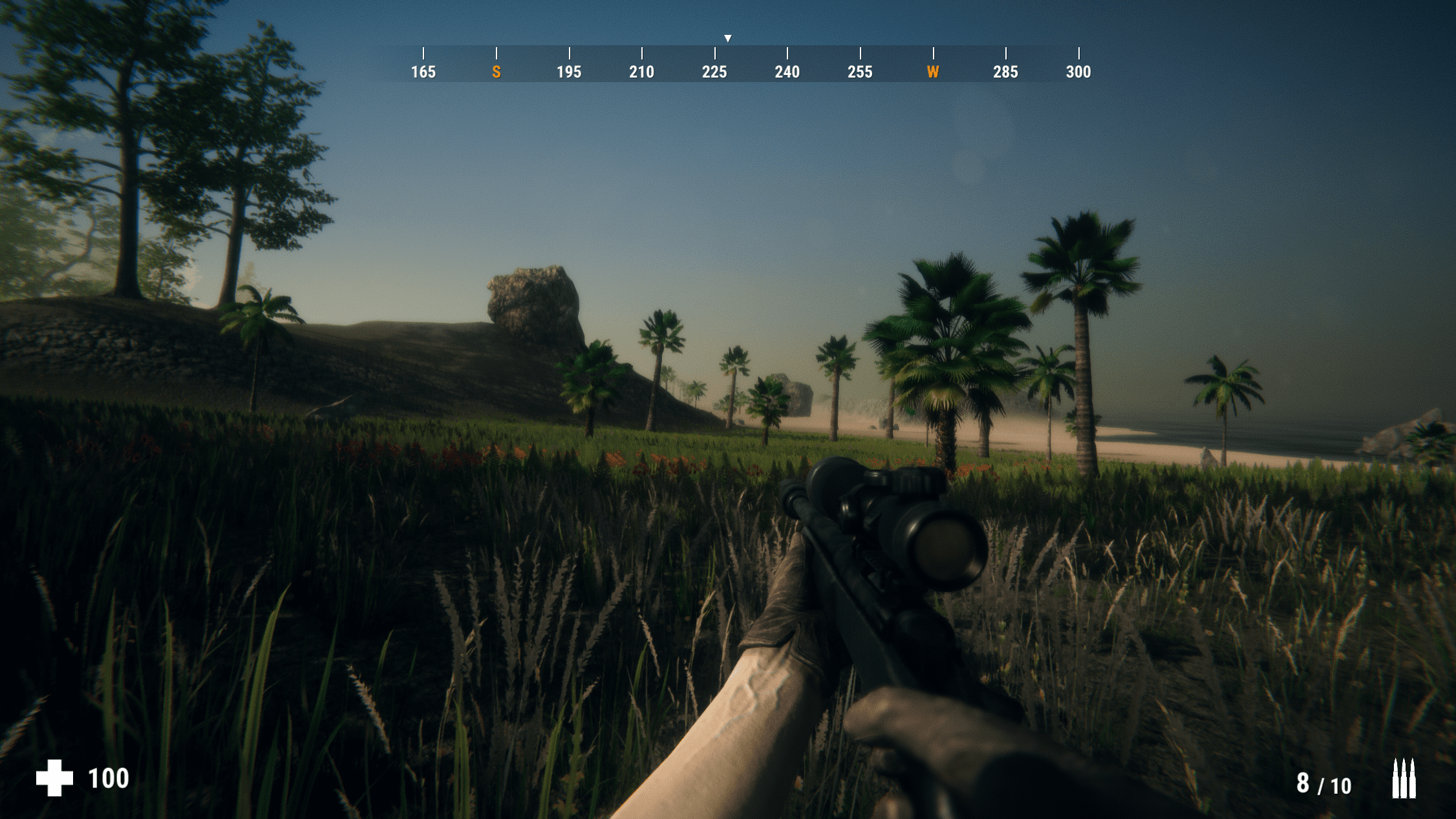 Anti Personnel Rifle is a bit lighter than it's big brother Heavy Sniper Rifle. It too is a bolt-action rifle. It has a bigger magazine than the Heavy Sniper Rifle and is faster to fire. Better to use against smaller dinosaurs.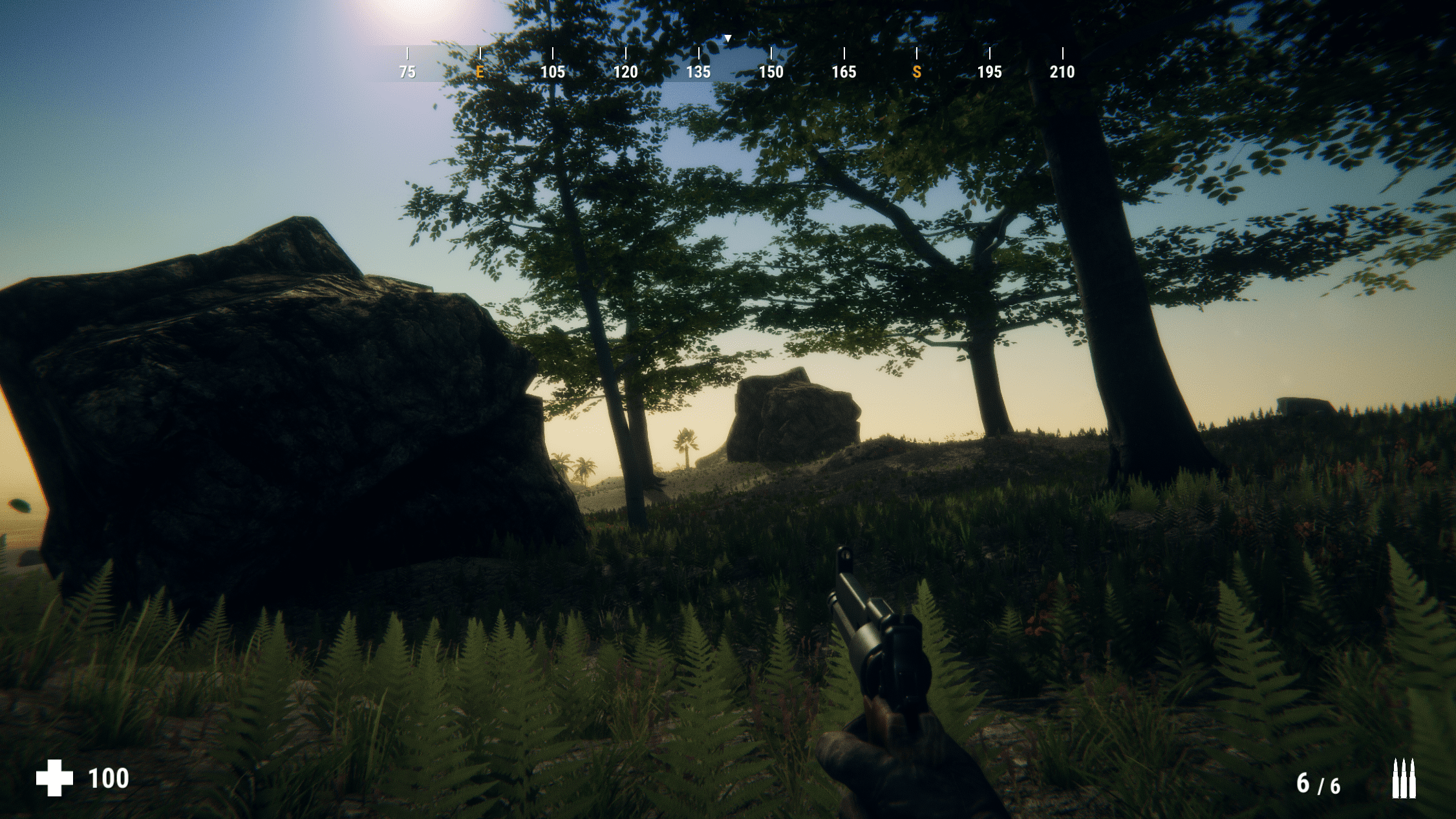 Revolver is an effective weapon on shorter distances. It's powerful rounds can deal really good damage when shot at the right targets.
Players can now engage in different kinds of hunting contracts while playing. Contracts can be obtained from special locations in the island. These contracts create a target for hunters and bring some focus for the gameplay as the hunters are not only wandering around aimlessly.

By completing these contracts players will get cash and can use it to buy better equipment etc. Once a player completes a certain amount of contracts for a dinosaur type they unlock access to more challenging dinosaur contracts. Rare contracts can provide special challenges that are harder to complete. One example of this where the dino in the contract is required to be tranquilized and not killed.