Greetings dinosaur hunters!
In this update we add another dinosaur species to the island: Giganotosaurus. The update includes multiple improvements to the environment and dinosaur spawns. Read on to find out more!
Giganotosaurus joins the carnivorous dinosaurs of the island. It is a large carnivore and a tough beast to hunt.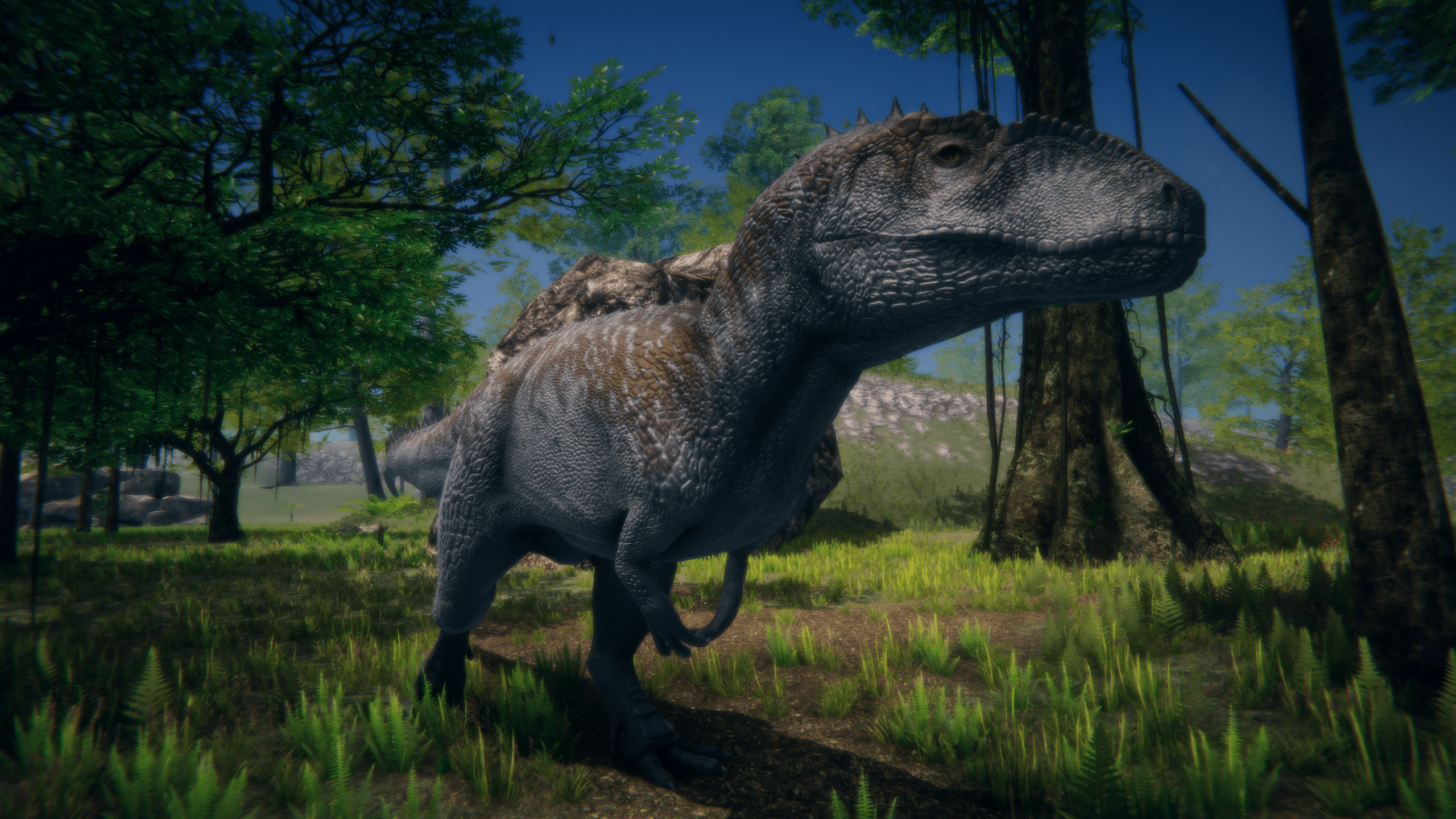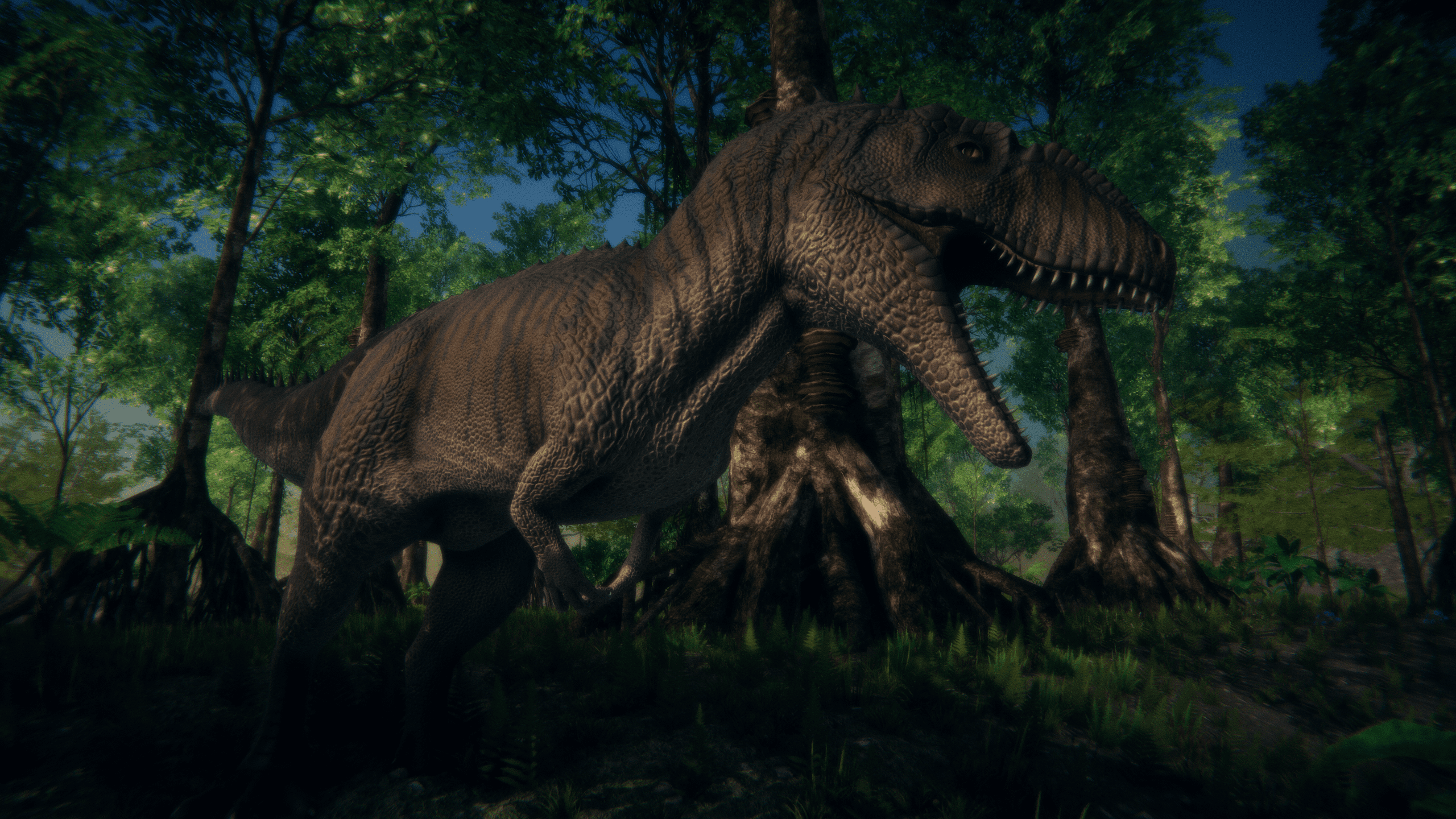 All dinosaurs now have rare variations of them. These variants are tougher than regular members of their species. Dinos also now have variation on their max health based on their size. Claiming rare dinosaurs gives double the xp and coins. Claiming higher integrity trophies also gives more xp and coins.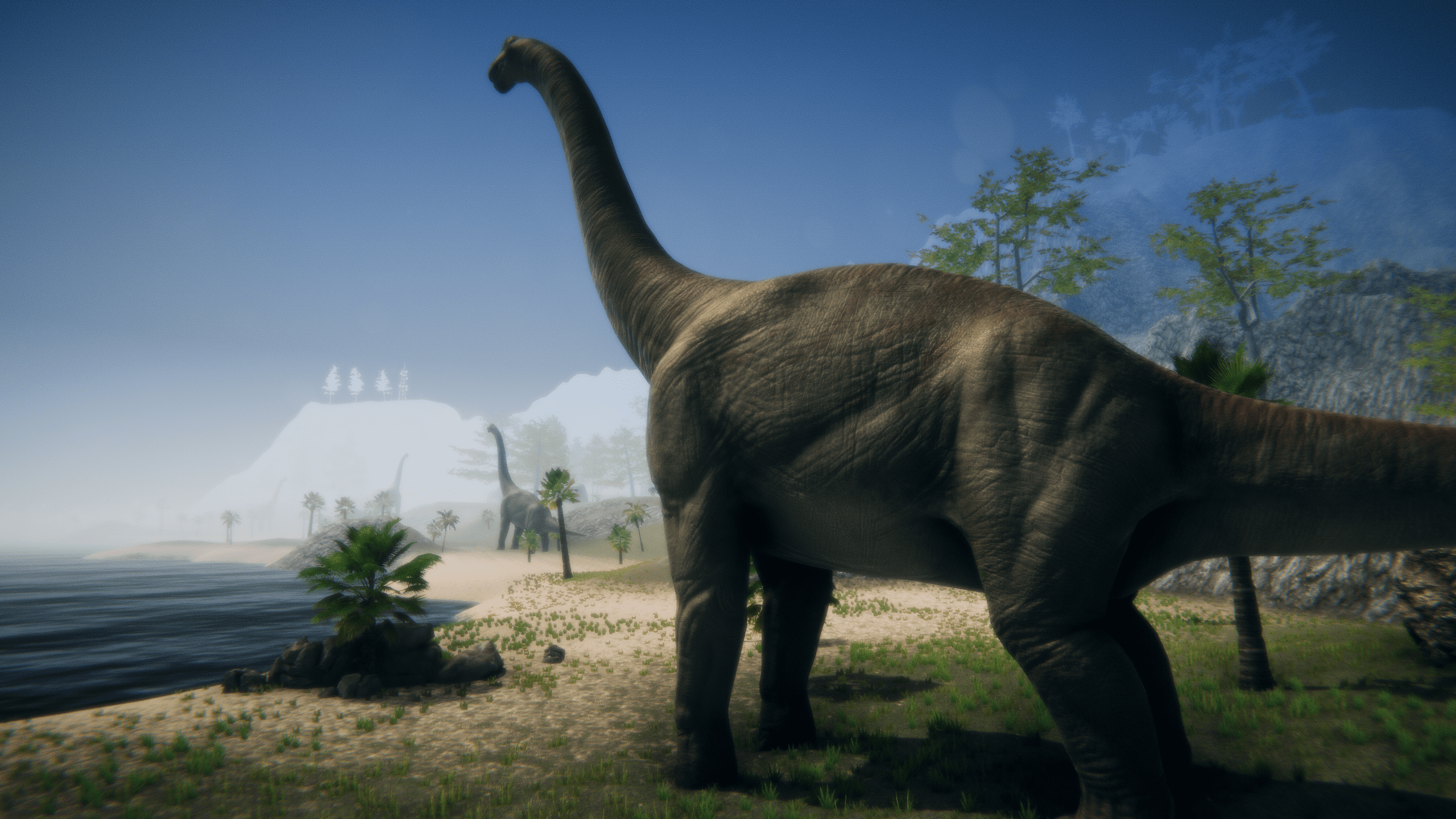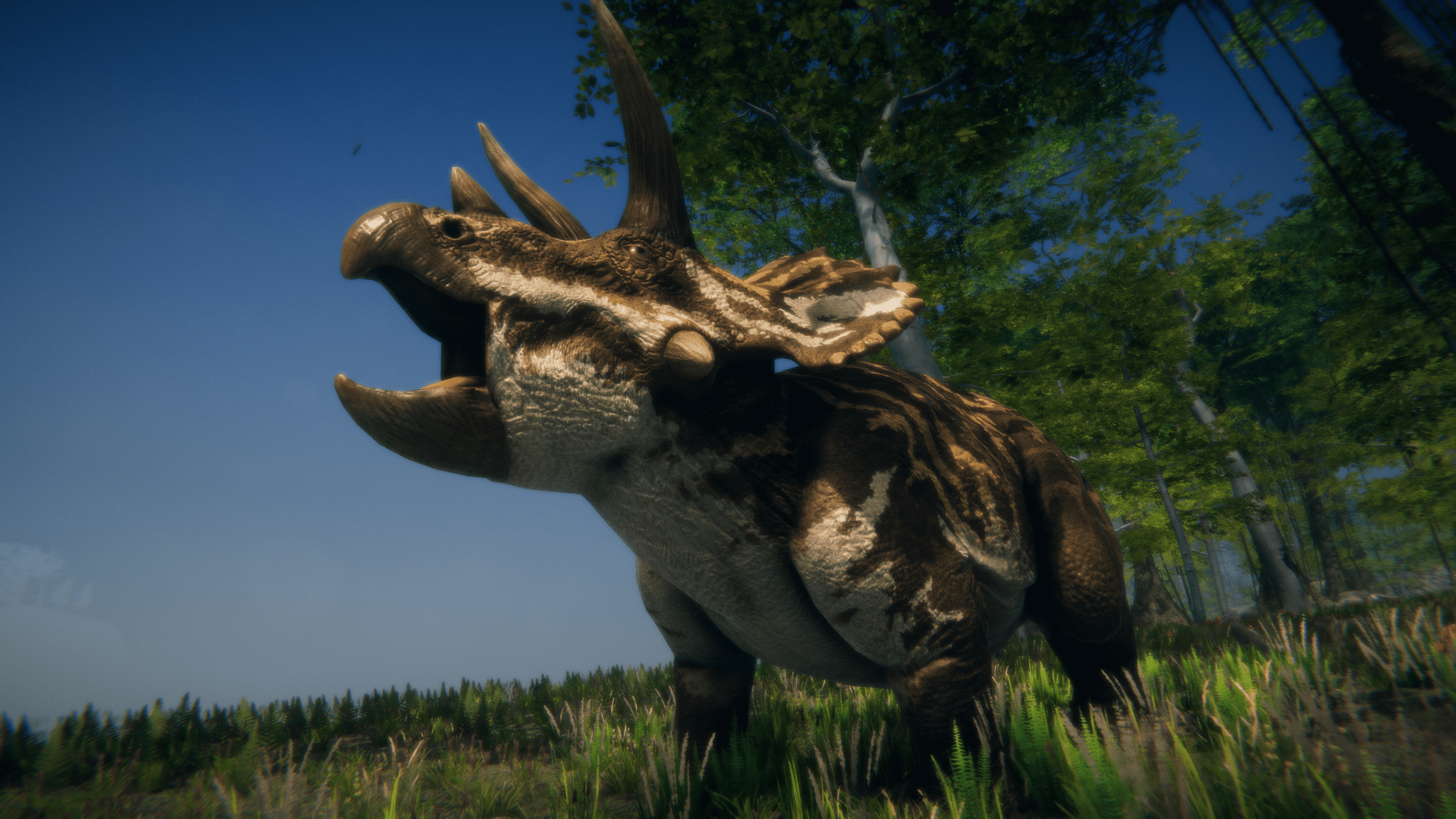 Dinosaur spawn system rework
Dinosaurs spawn all over the map and move although the player isn't near them. This greatly improves multiplayer as the whole island is filled with dinosaurs and all players encounter dinosaurs consistently. Dinosaur groups are now less common for T-Rex and some other species.
The terrain now has 4 times more variants for environment types. New trees, bushes and a river were added. We will continue to add more variations and detail to the environment in the coming patches.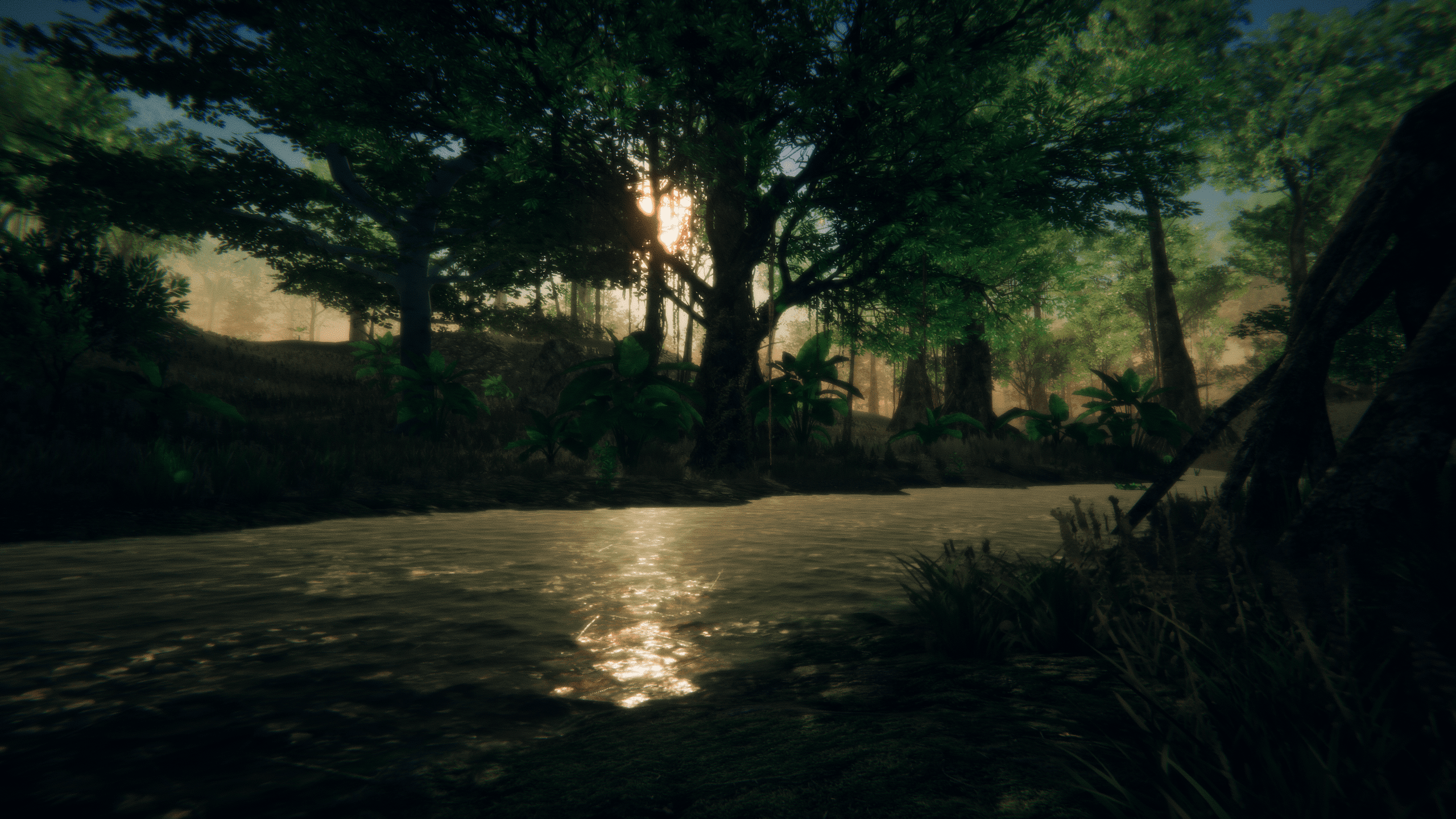 New special location: Cave
Players can now find a new special location on the island. The cave has a shop but is rather small in size. In the future we're planning to expand it and add more content.
Reworked dinosaur visuals
Remade dinosaur looks and animations for Brachiosaurus and Triceratops. The new visuals offer greater realism, more detail and improved animations.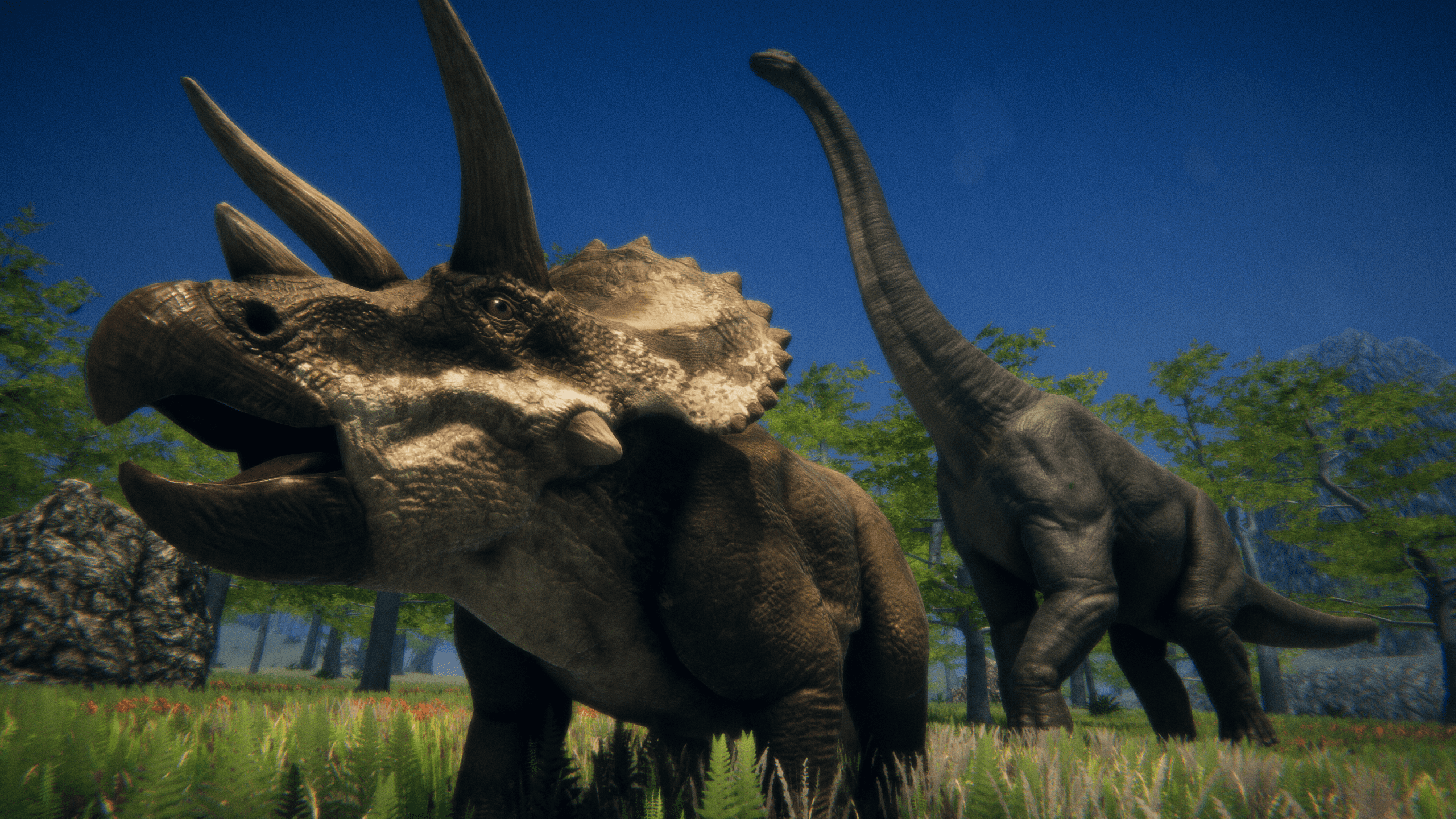 HUD shows how stealthy player is
We add one symbol to show how much noise the player is making and another to show how visible he is. This visual guide will help players to pay attention to their stealthiness. We have done improvements to dinosaur detection logic and take into account if the player is within a bush or a tree.
Player Character variants
Player now has 2 additional options for a character. Now you can choose the character and a hat for him.
Players can combine & split ammunition in inventory

Interact icon now has the name of the item next to it when looking at items on the ground

The game now reconnects to Steam & Backend after failing to connect, so you don't have to reboot the game if connection fails.

Bullet hit effects are smaller near the player

While typing navigation keys are no longer accepted

Bullet collisions are now more accurate, they hit for example trees

Improved unstuck system for dinosaurs

Fixed some item stash related compass and sync issues

Chat no longer gives inputs in in-game menus

Player no longer gets stuck between some rocks

Distant dinosaur death behavior was improved

Contract achievement requirements are now more balanced

Sleeping sounds were added for dinosaurs

Pistol animations for 3rd person character were added

Lots of new movement sounds added for player

Initial load of the game world is now faster