Greetings dinosaur hunters!
In this week's development blog we show you another dinosaur species we've added into the game: Brachiosaurus. This week also brings updates to the game's dinosaur AI, terrain and special locations.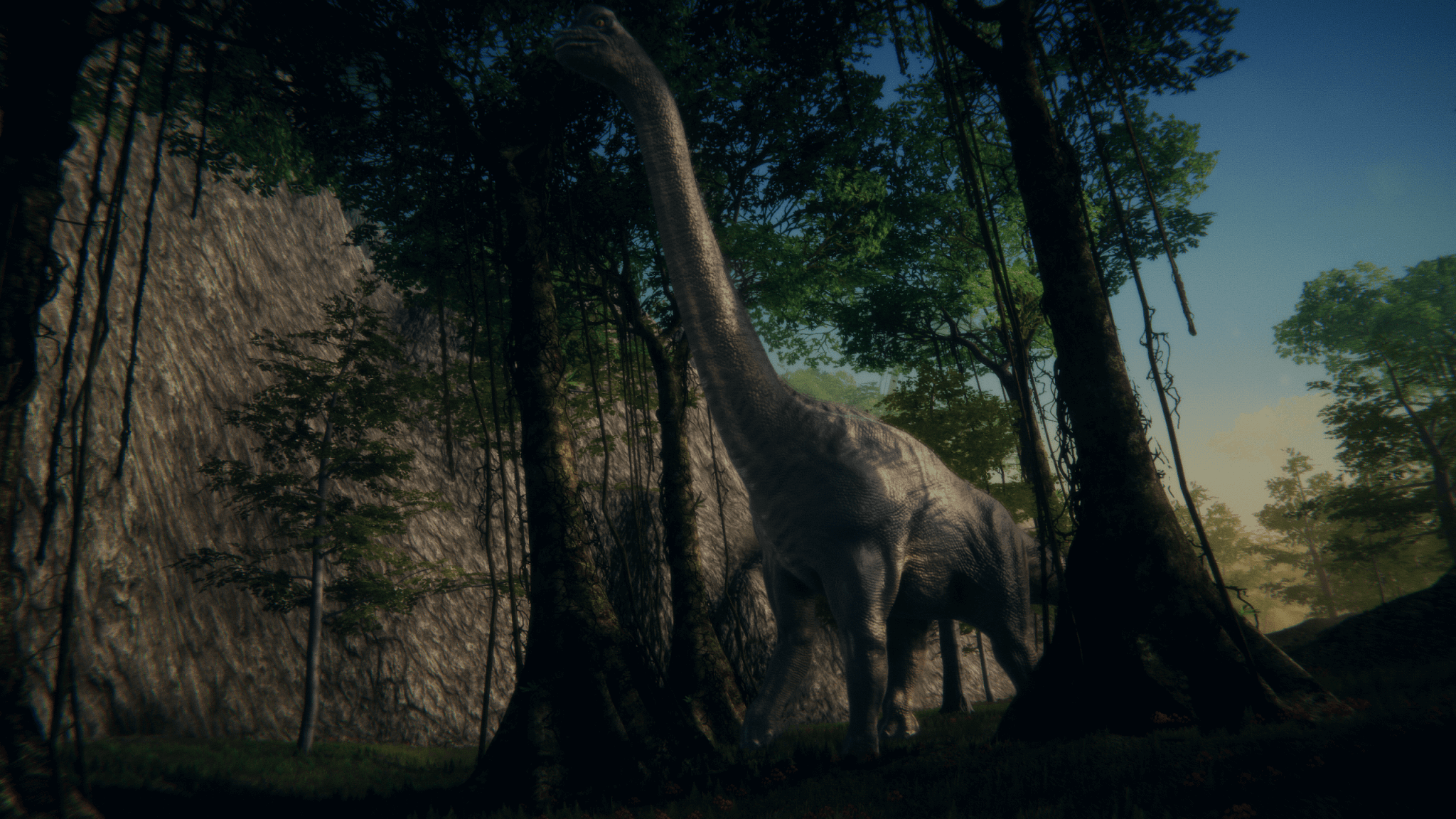 Brachiosaurus is by far the largest inhabitant of the game's dinosaur island (so far…). It stands roughly 10 meters tall and can be spotted far away because of its long neck. Brachiosaurus are calm dinosaurs but can be very dangerous if irritated. You don't want to end up under its feet as its massive weight will kill you instantly.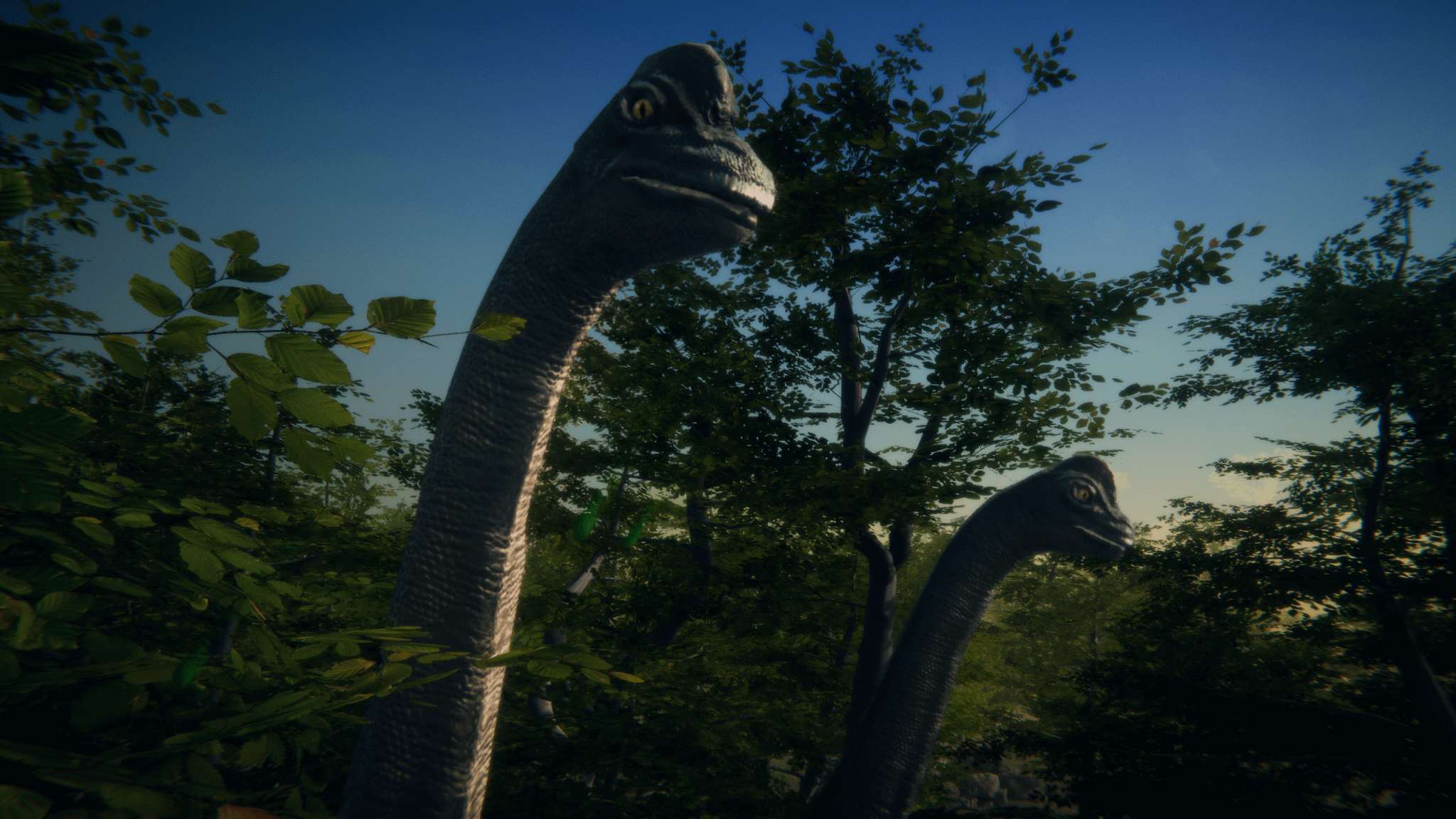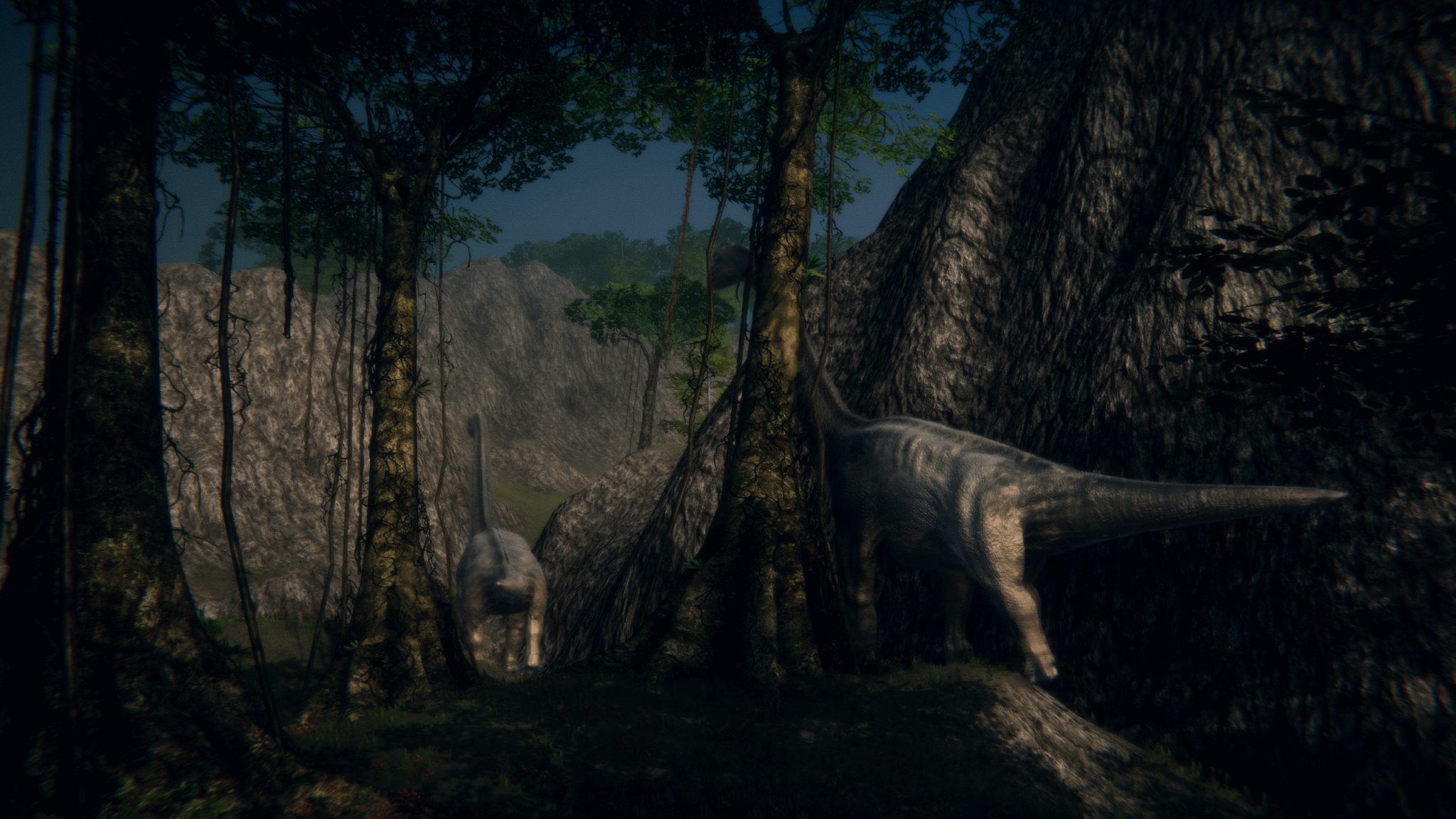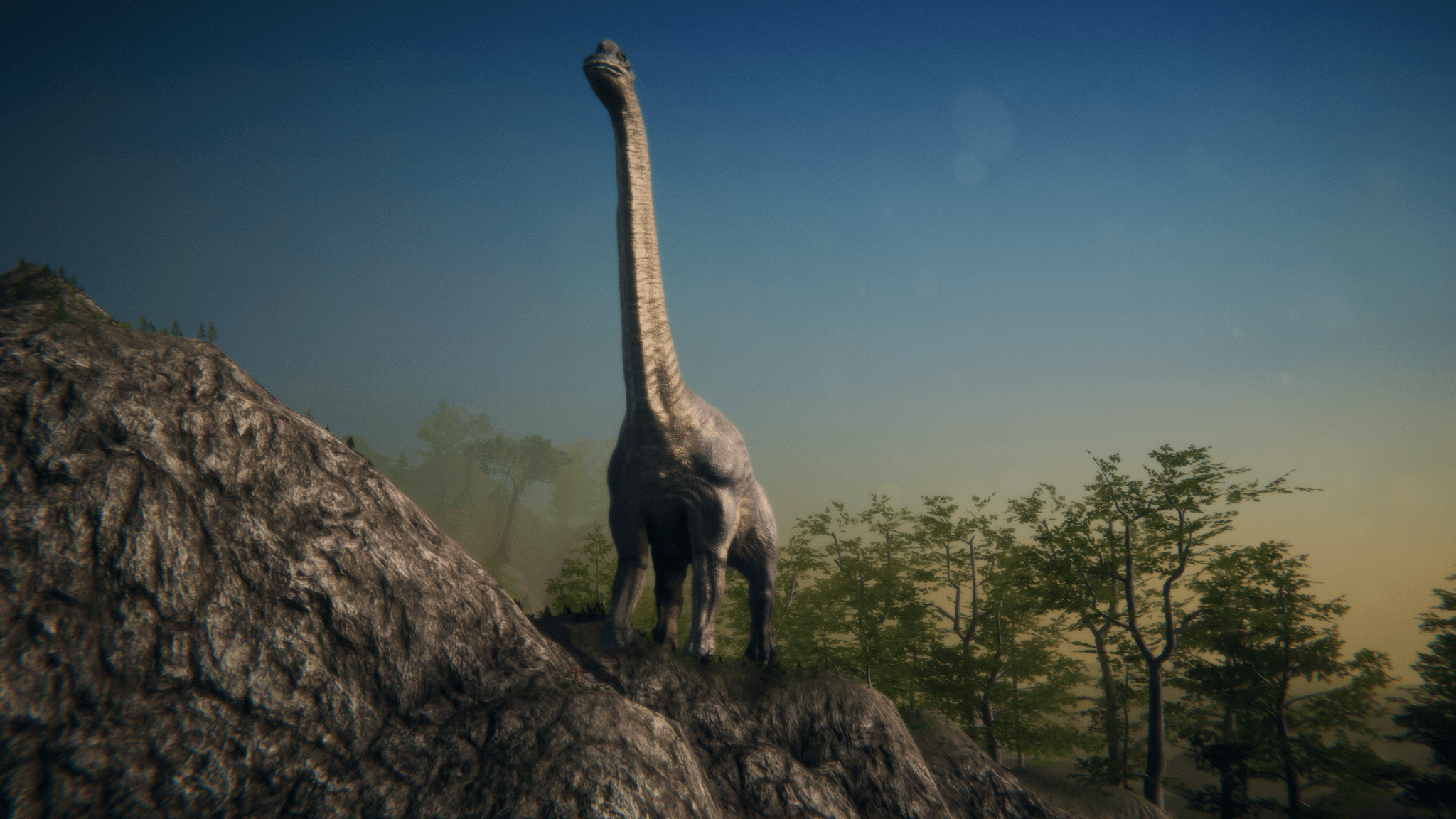 This week we have been working on group behaviour for dinosaurs. This allows the dinosaurs to move and work as a group instead of them always acting individually. This makes dinos like Compsognathus much more intimidating as one can be taken down easily, but a pack of them will provide a bigger challenge.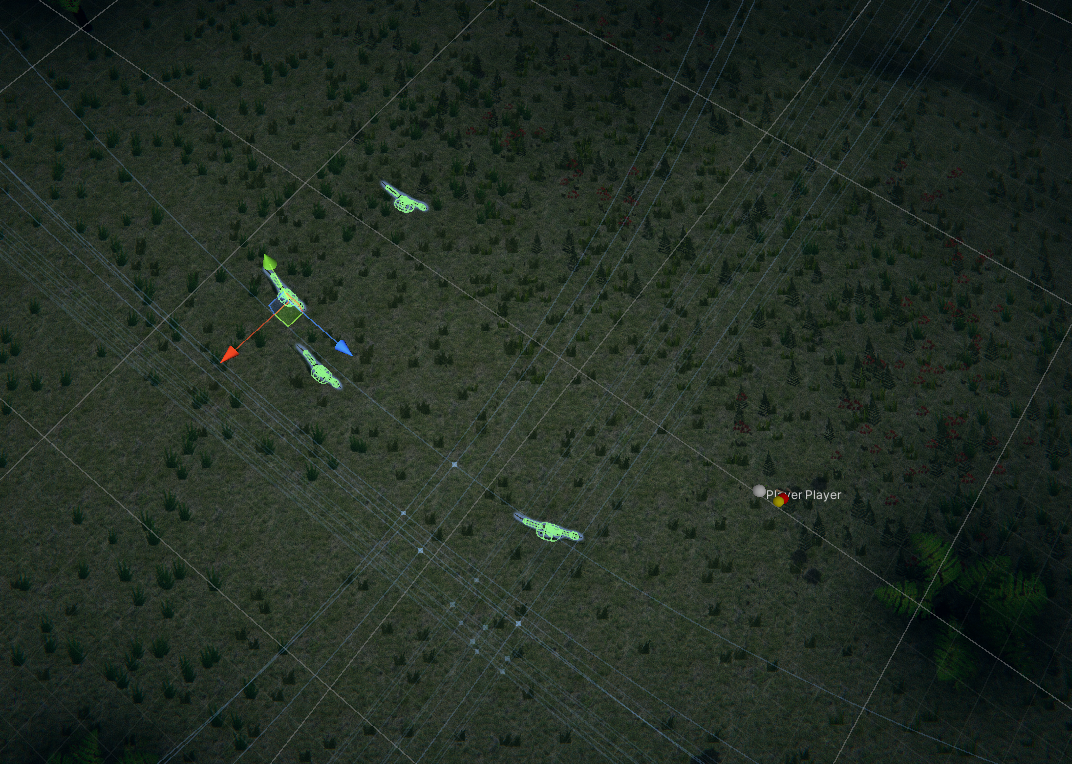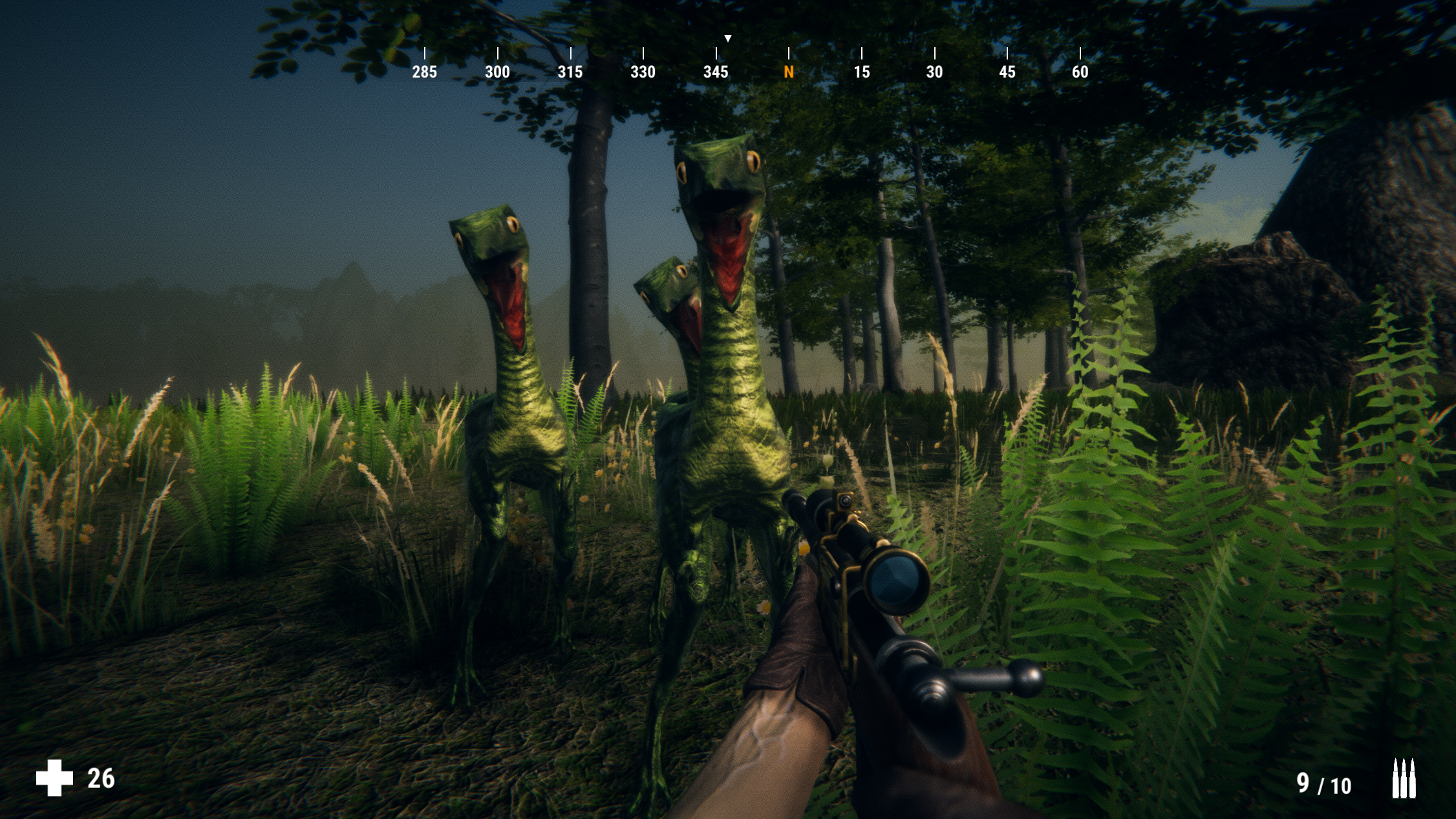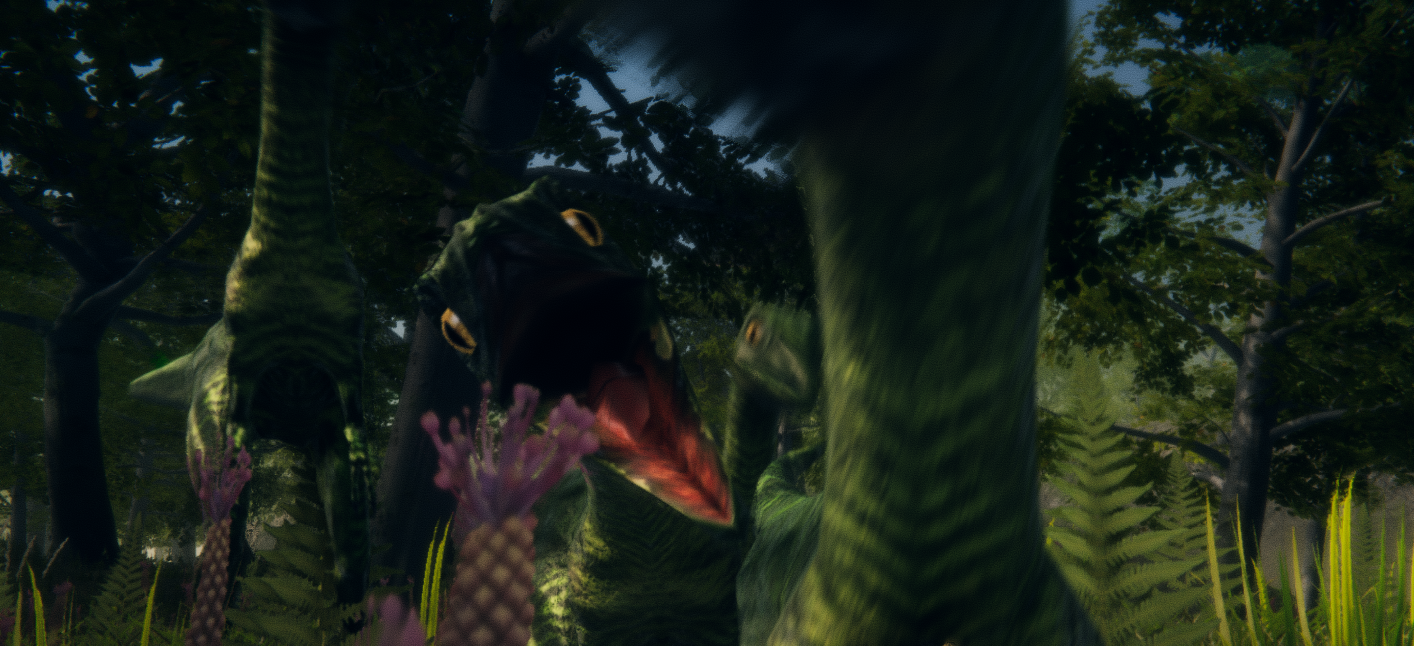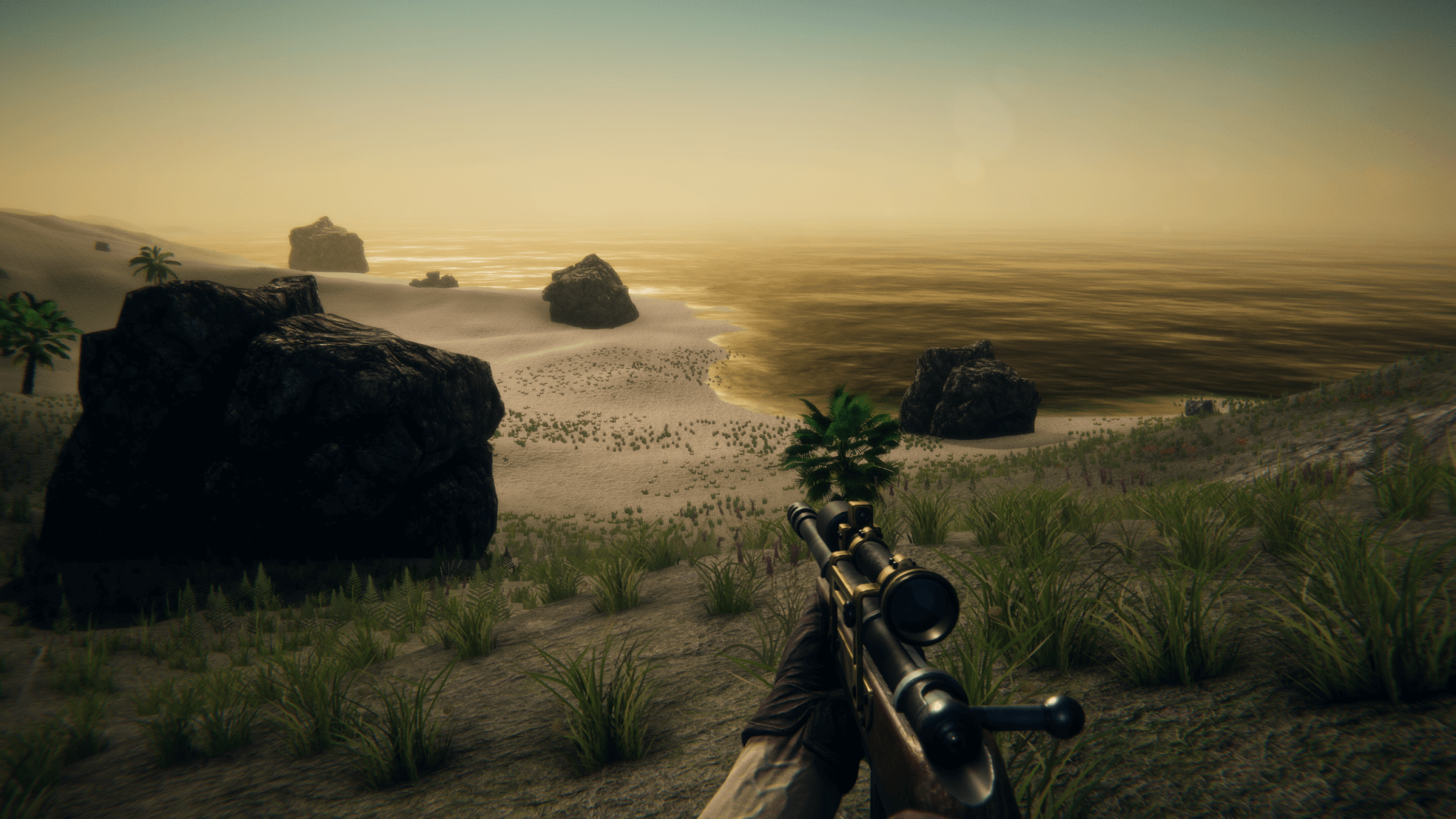 The game's terrain got a facelift and other improvements. The terrain now includes big rocks. Vegetation was improved to give a more lively feeling. Trees have been positioned better. Terrain overall was changed to provide fewer places for players and dinosaurs to get stuck and to have all visible locations visitable.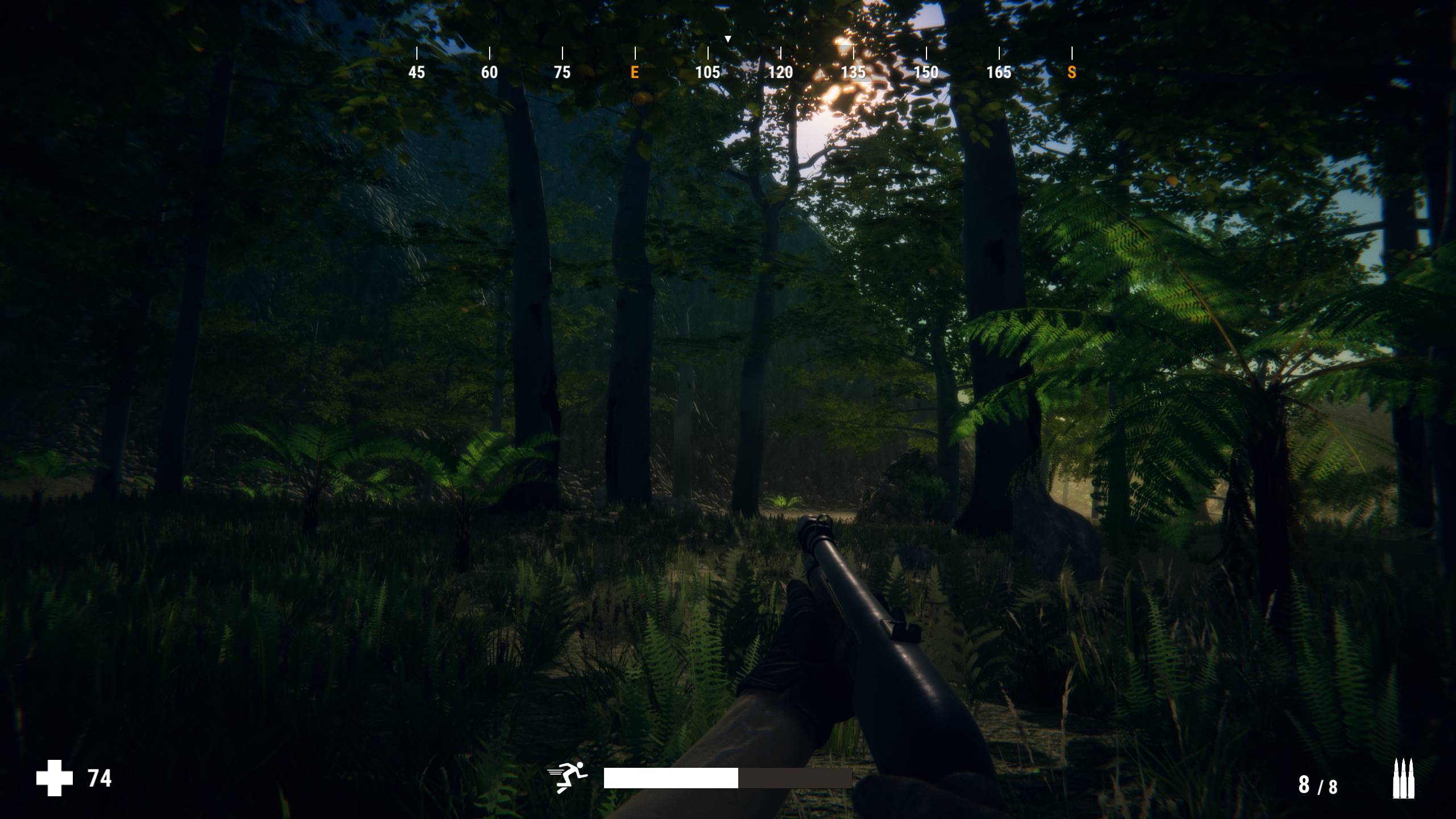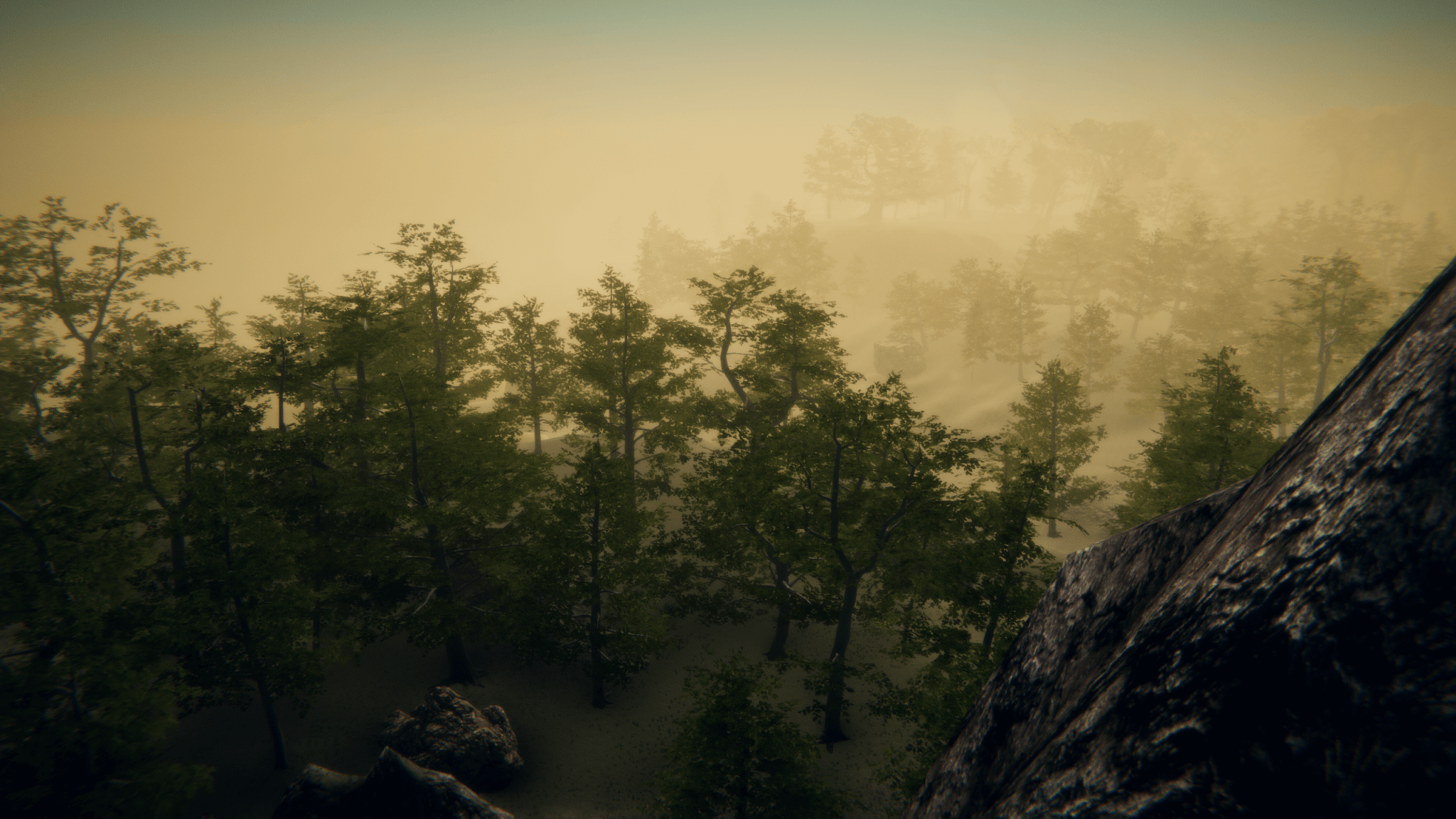 Special locations can now be found and added to your map. They allow you to discover more about the island and they work as landmarks for navigation.