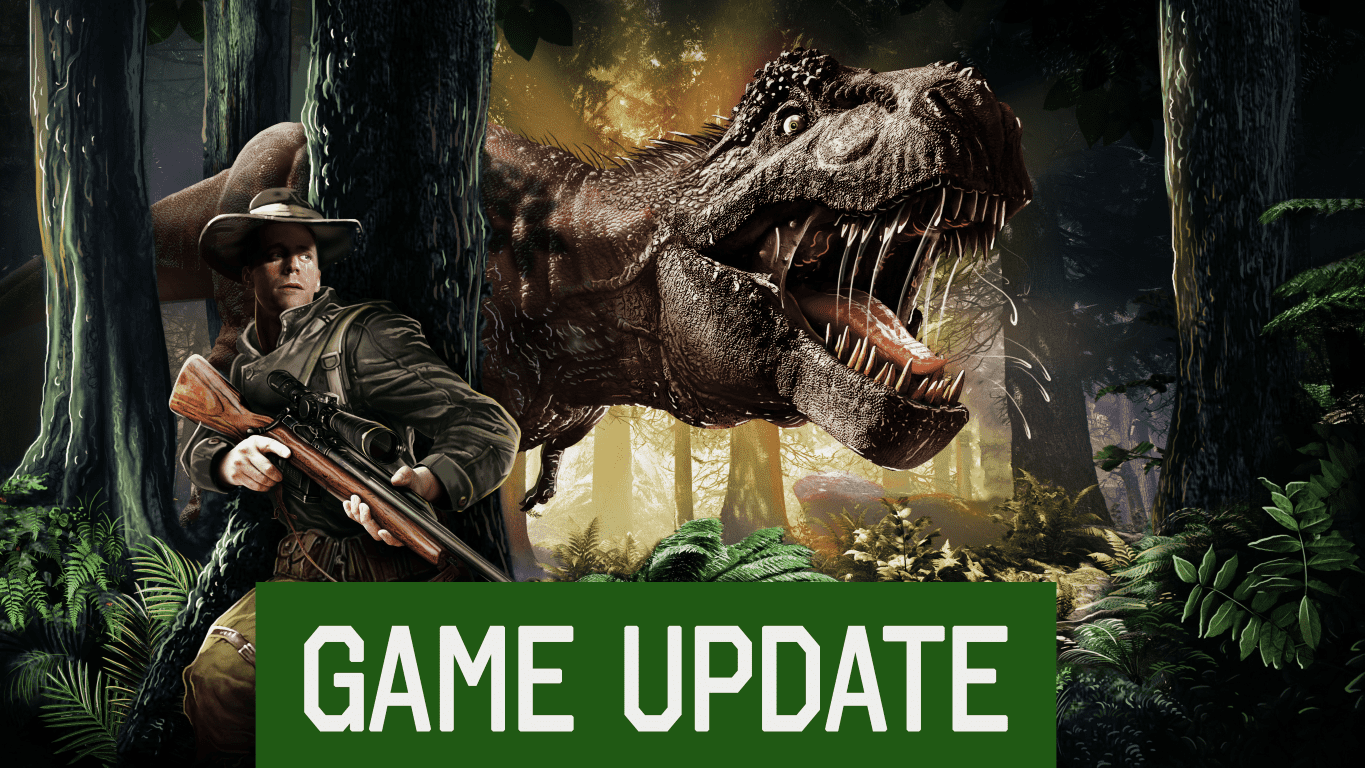 Greetings dinosaur hunters!
A new year begins with a new update! Today's update brings trophy shots and piebald dinosaur skin type to the game. Read through the full patch notes to find all content.
Happy New Year to everyone! 🙂
Trophy shots
Want a photo with your catch? Now you can do it with the new trophy shot feature. Trophy shots can be initiated in the trophy menu by clicking "Trophy shot".
HUD will guide you to all controls available. You can freely move the camera and then with right click toggle to moving the dinosaur. You can then drag different body parts and freeze them into positions you like. You can also move your player character in similar way. You can have different equipment in hand, just equip it before going to the trophy shot menu.
You can take as many trophy shots with your prey as you like. Trophy shots are stored as Steam screenshots making sharing them in Steam easy. You can also find them on your hard drive by right clicking the screenshot in Steam and choosing "Browse to screenshot" or by browsing to %game_install_directory%\Prehistoric_Hunt_Data\screenshots .
Trophy shots work in multiplayer too, you can have your friends in the photos. The corpse movement is not synced to other players when moving the ragdoll.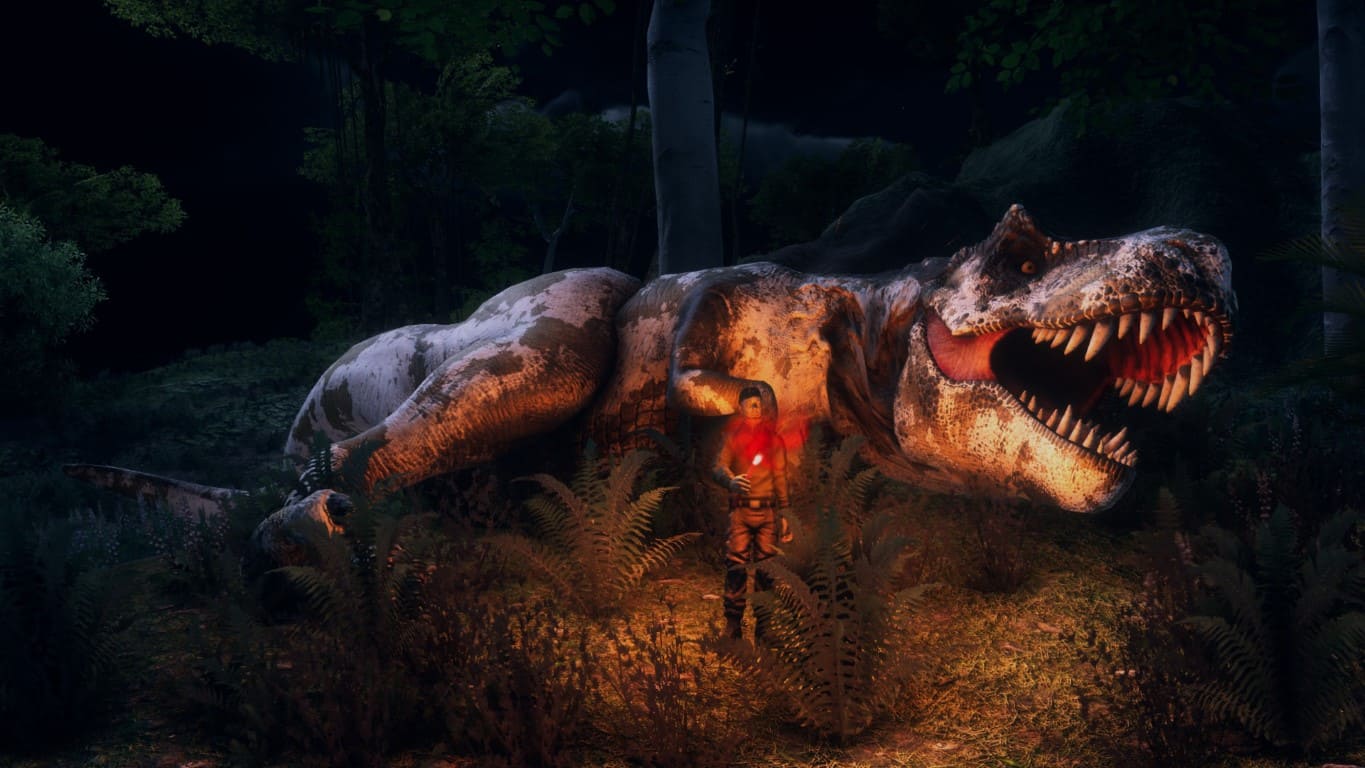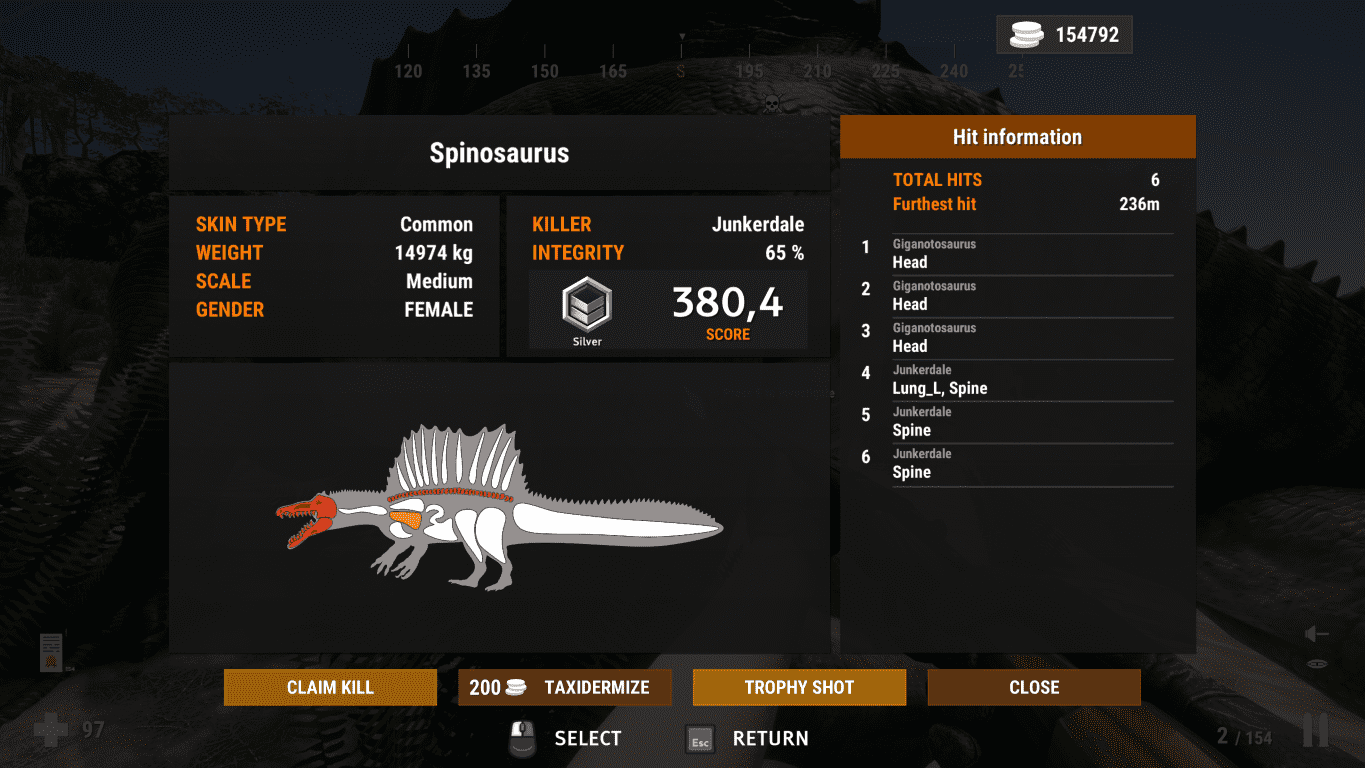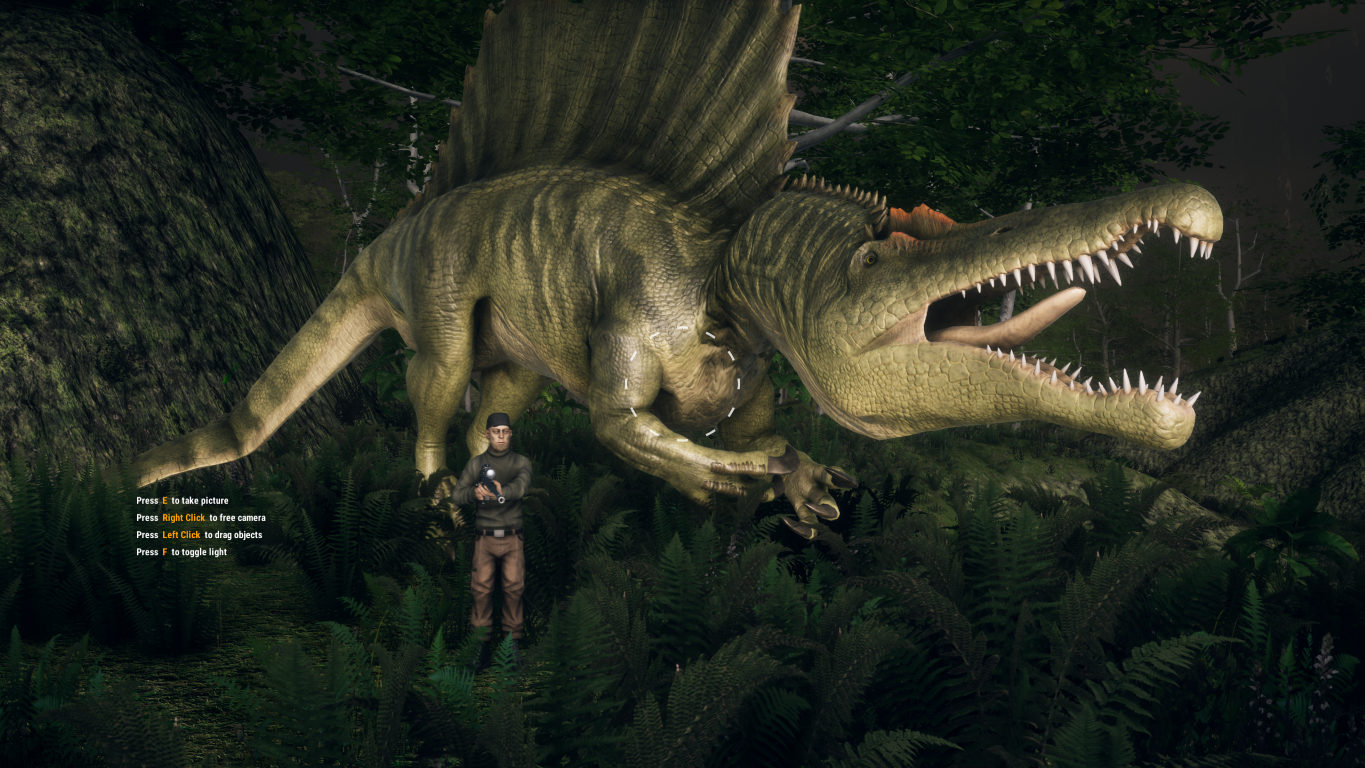 New skin type: Piebald
All dinosaurs have a new skin variation called piebald. Piebald dinosaurs can be recognized from their spotty skin which looks like it's missing color in some parts. It is a very rare skin type to encounter.
Now all skin types in order of rarity are:
Common
Rare
Piebald
Melanistic
Albino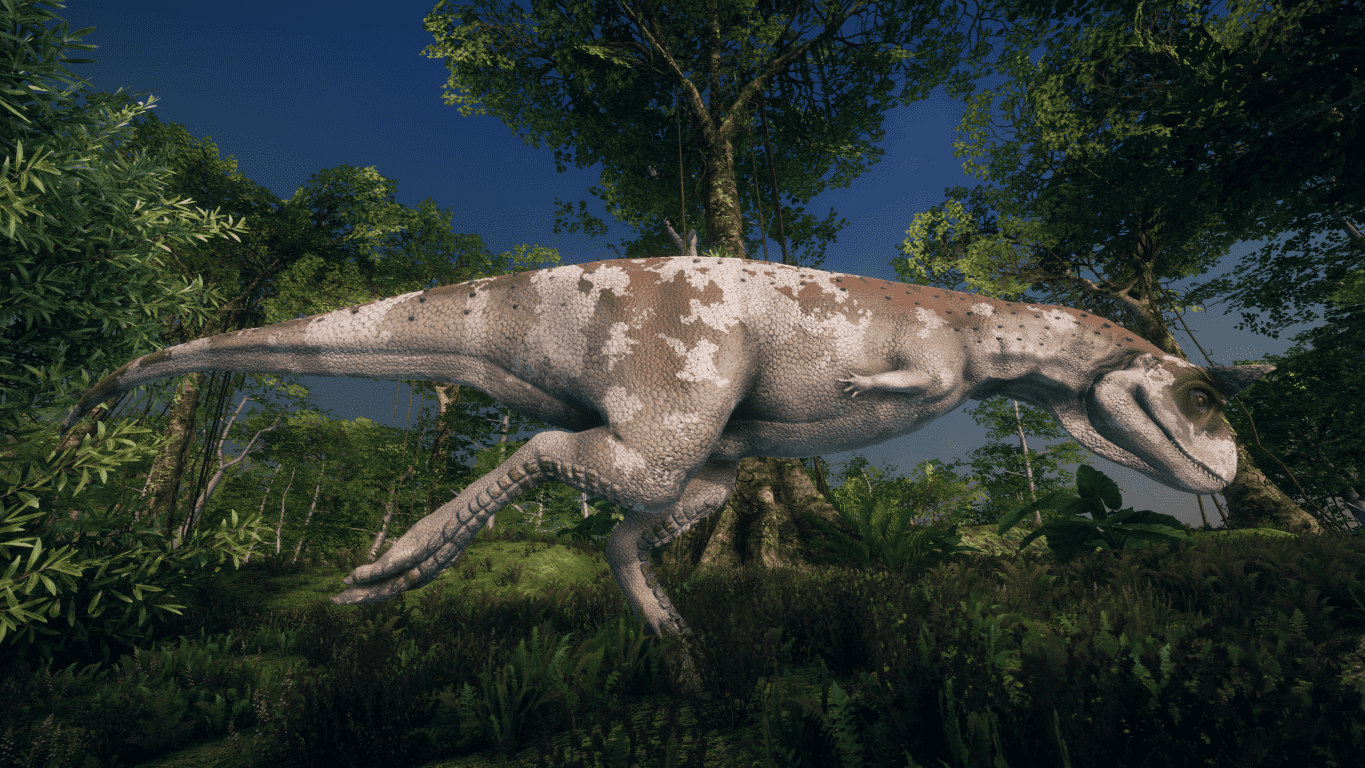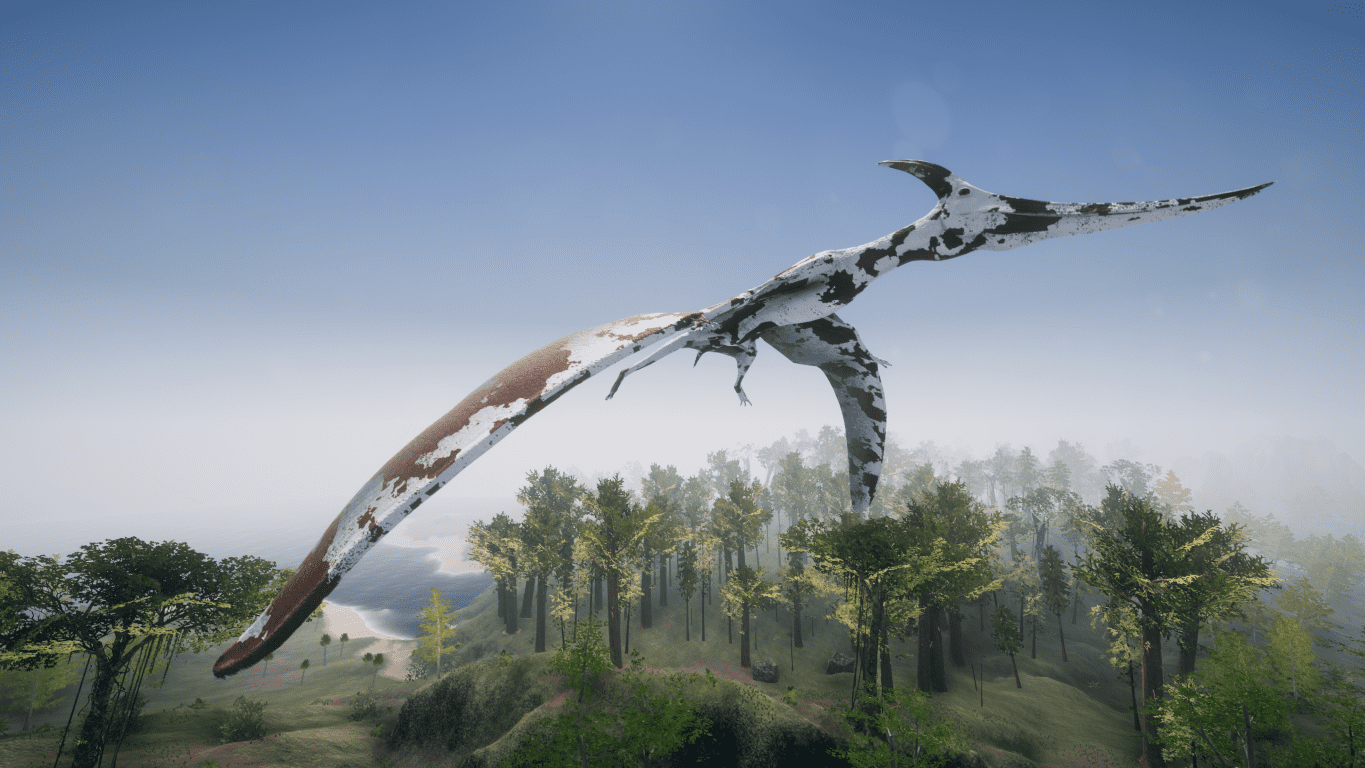 Dinosaur ragdolls improvements
Many different improvements were made to dinosaur ragdolls to make them work better in trophy shots. Ragdolls clip less inside terrain keeping most parts above terrain. Carnivores jaws move and can be adjusted in trophy shots. Limbs in general move better.
Other improvements
Inventory and shop now show item weights per item/stack
Grass render distance can now be adjusted
Pteranodon photo was updated
Swimming hands are no longer affected by view model adjustments
Finetuned ground textures
Adjusted post processing settings to make image sharper and brighter
Updated French translation (Thanks MagSouille!)
Minor improvements to dinosaur synchronization in multiplayer
Bug fixes
Fixed an equipment duplication issue
Fixed cases where switching from flare when lighting it could cause other item to be lost when flare expires
Also fixed case where trying to lit flare, but fails and switching to other item at the same time could get hands stuck in flare animation
Fixed issue where mismatching equipment data between client and server could cause issues and equipment changes
Fixed an issue when player went swimming with bow drawn causing a ghost arrow
Fixed an issue with player name sending
Various bug fixes
Thank you for reading and we look forward to hearing your thoughts. What would you like to see next?