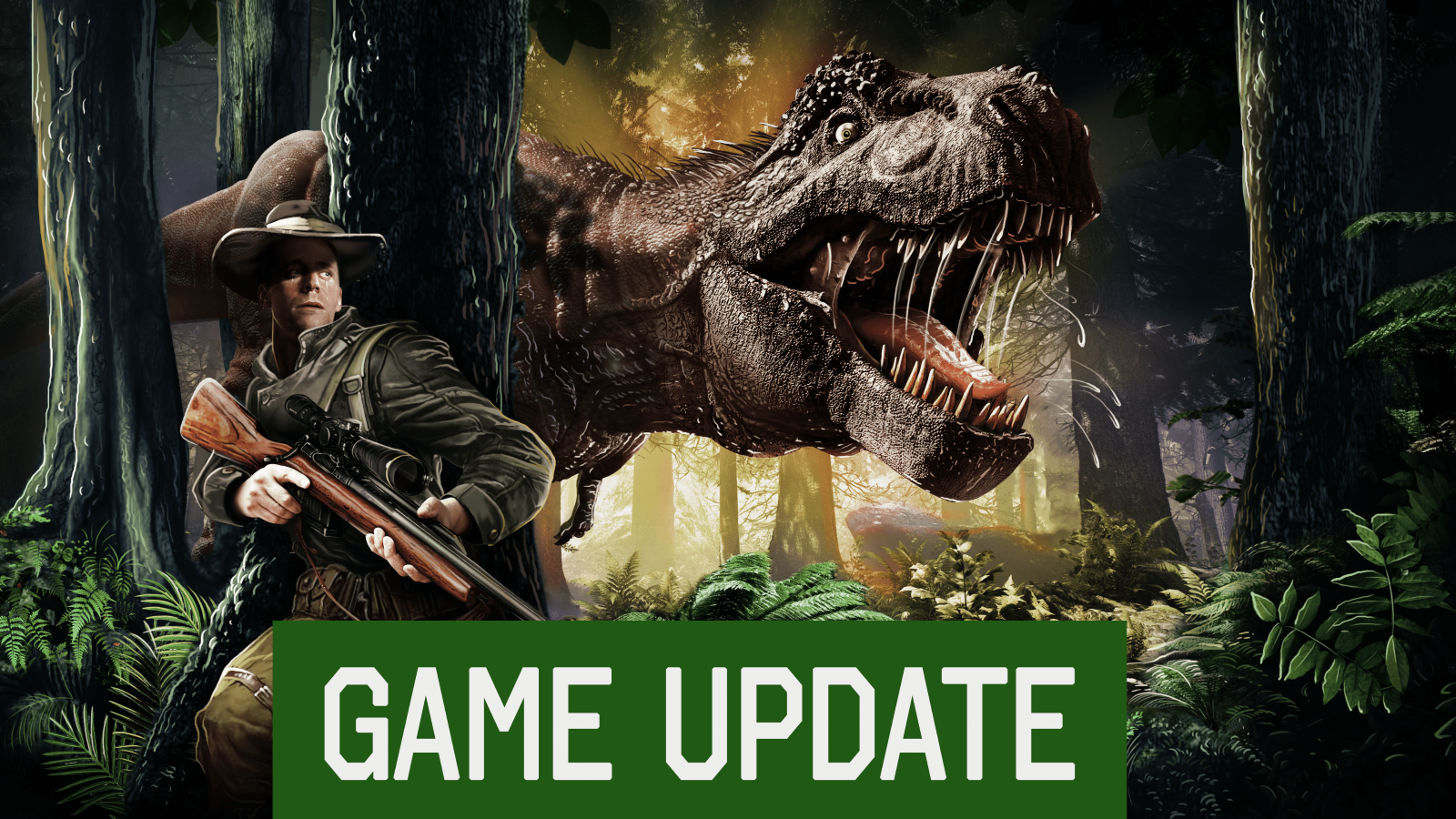 Greetings dinosaur hunters!
Today's major update brings the long-waited graphics overhaul.
Huge thanks to our great community! Your support is crucial and we are thankful for your feedback and ideas. The open testing phase for the update brought a lot of valuable information for us. Now you can enjoy the update in the actual server!
Check this video to get a glimpse what has been changed:
Graphics overhaul
Graphics overhaul changes the look of the game. We switched to a newer more advanced graphics engine. We have recreated all the shaders, lights, color space, materials, lods, reflections, global illumination, weather, water and culling systems.
Water 
Water has been reworked. It now has waves and reflections from the environment. Players and dinosaurs create waves and foam when swimming and moving in water.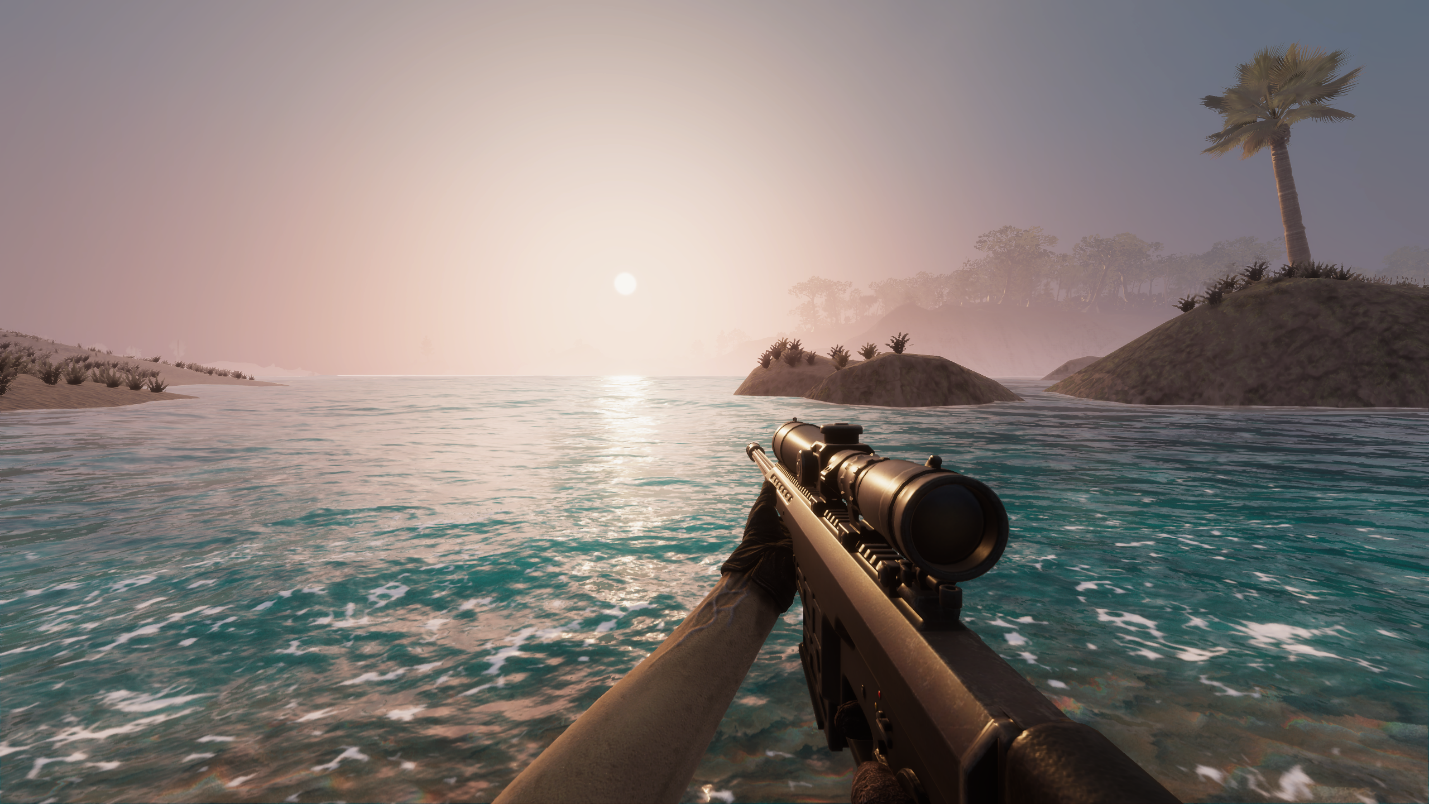 Weather 
Weather manager was reworked. Weather transitions aren't done in specific intervals like previously.
Vegetation overhaul 
All vegetation now moves with the wind.
Different types of bushes now sway from players and dinosaurs going through them.
Trophy lodge 
Trophy lodge materials, lighting and reflections have been reworked. The performance of the lodge was also drastically improved.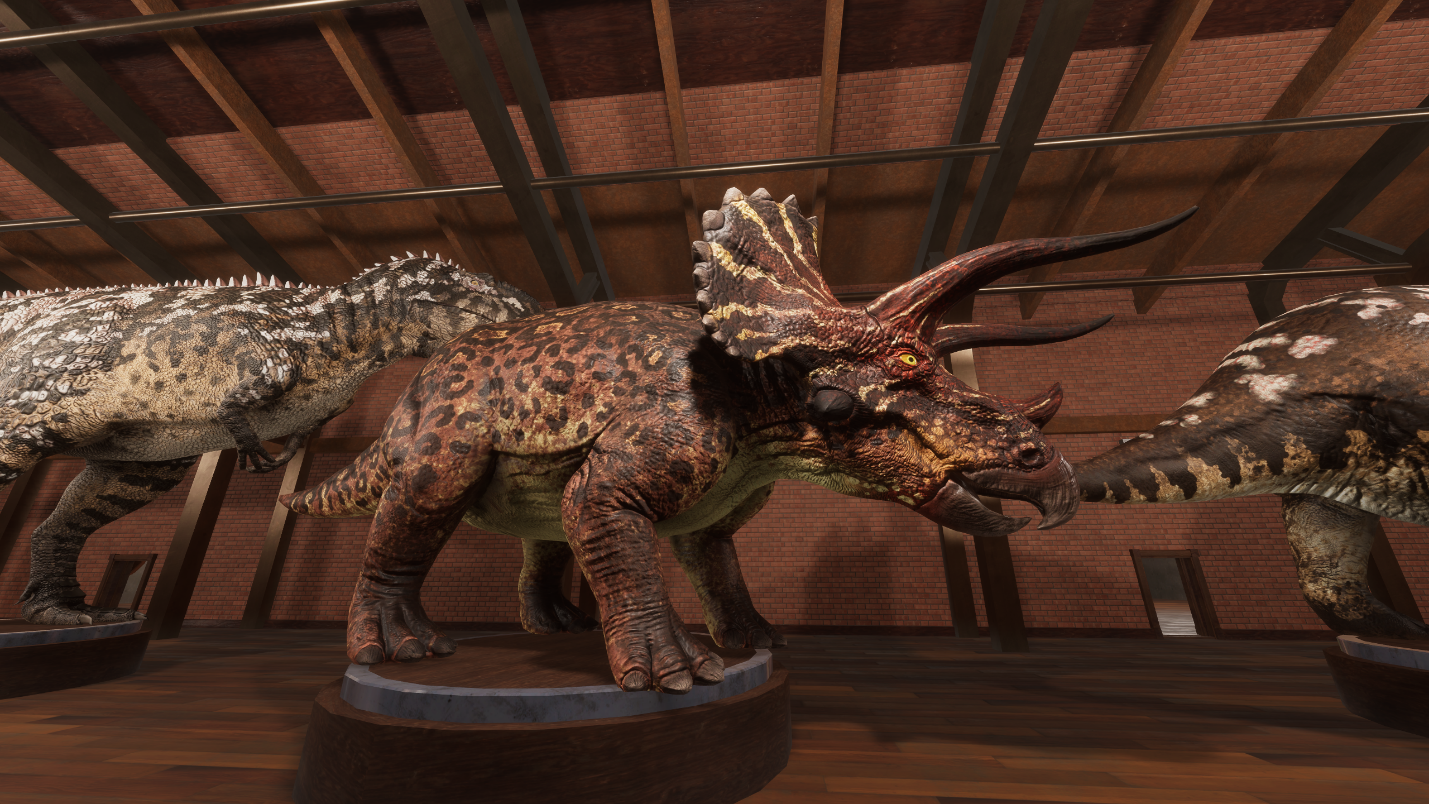 Distant terrain 
Distant terrain has more detail.
New player characters
The old characters are no more and there are three new player characters to choose from: Jack, Amy and Scotch. You can customize hair for these characters.
Following improvements were done to characters:
Amy has own new sound effects.
Improved character animations
Improved character animation in menu
Improved walking animation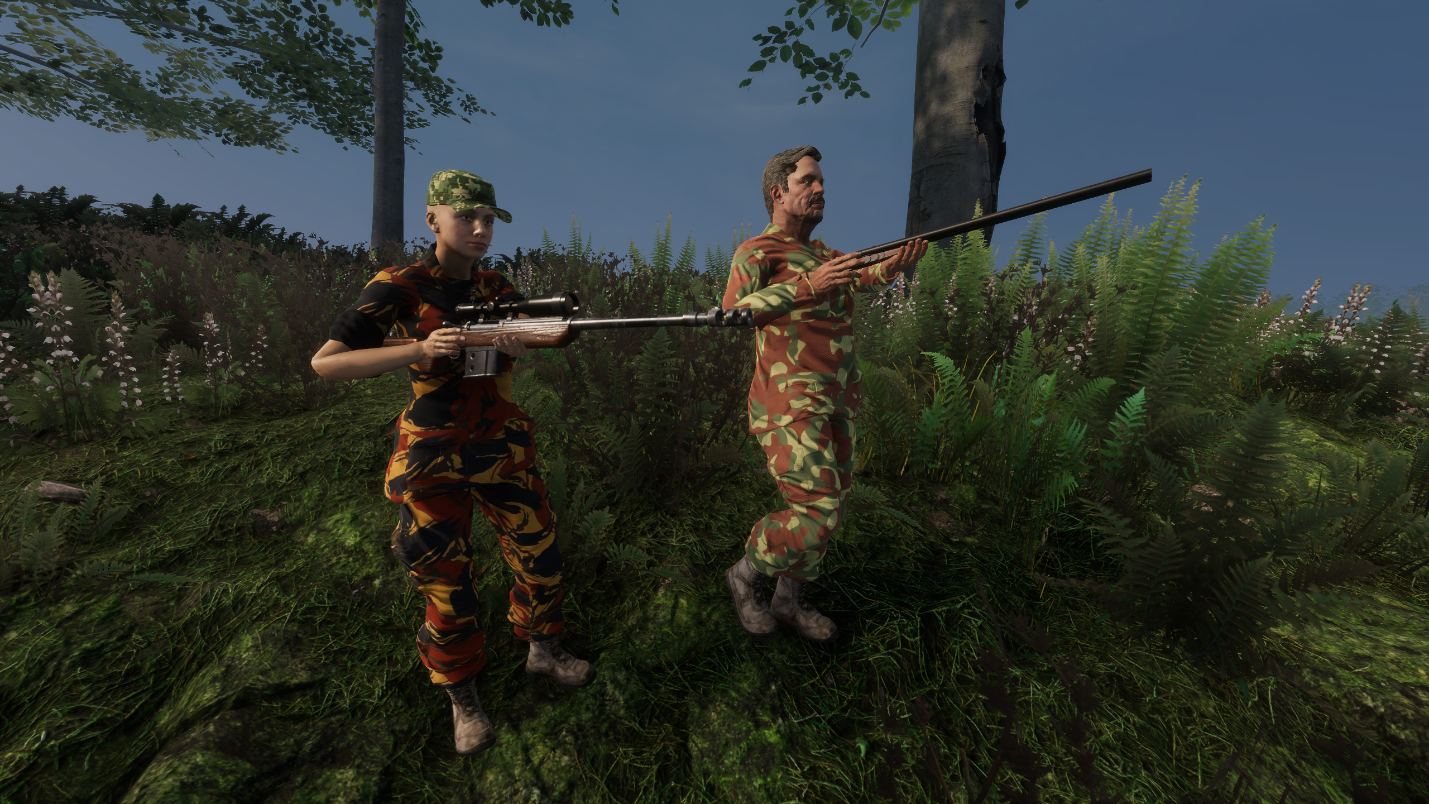 Clothing system
Clothing can now be customized for your character. You'll find these options by accessing "CHARACTER" in the main menu. Only one set of clothes is available by default, but you'll be able to buy more outfits with credits. These items are now available:
Clothes:
Old Preton Clothing
Old Army Clothing
Red Camouflage Clothing
Tropical Hunting Clothing
Tropical 3D Hunting Clothing
* All clothing is available in short and long sleeved versions
Hats:
Basic Cap
Hunting Beanie
Forest Cap
Military Cap
Cowboy Hat
Glasses: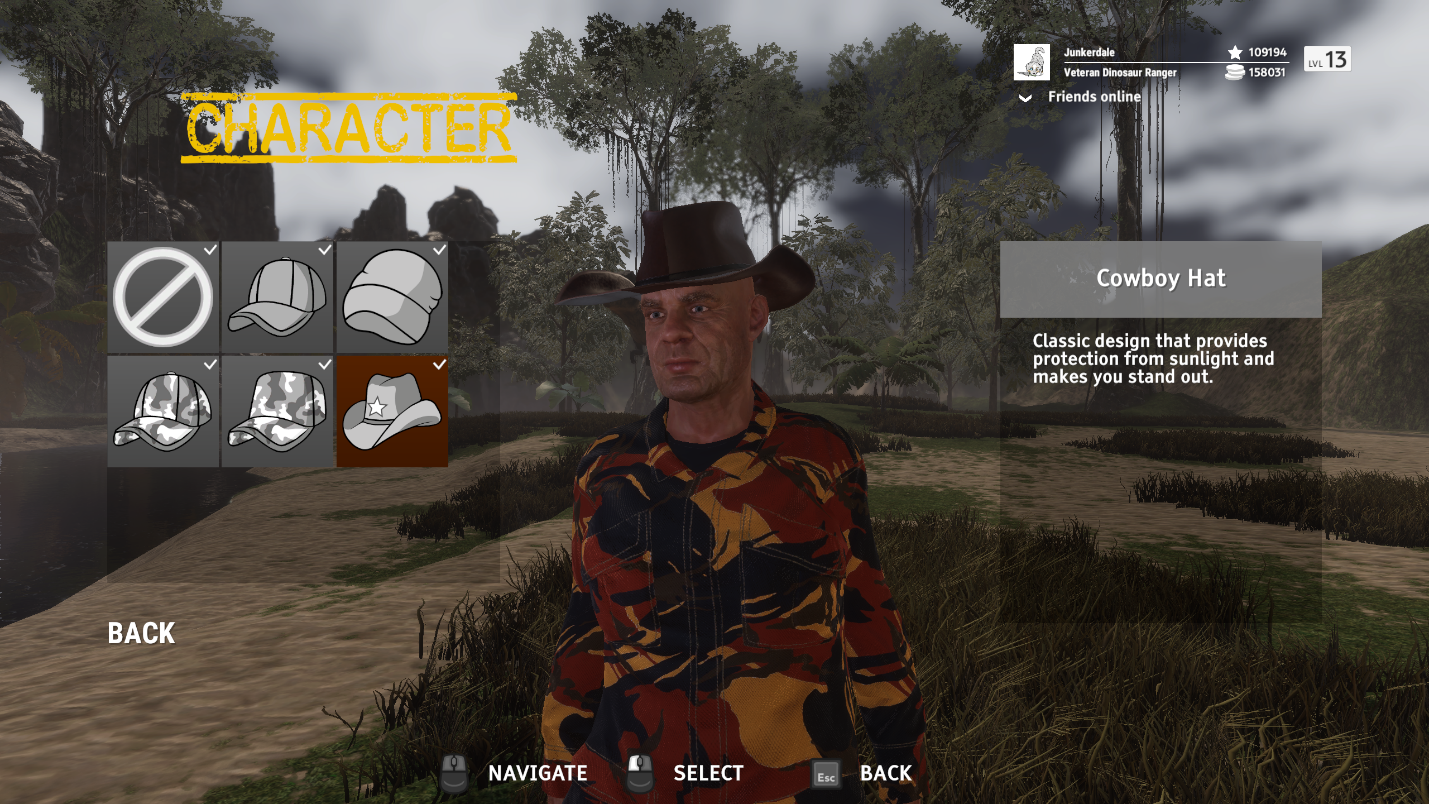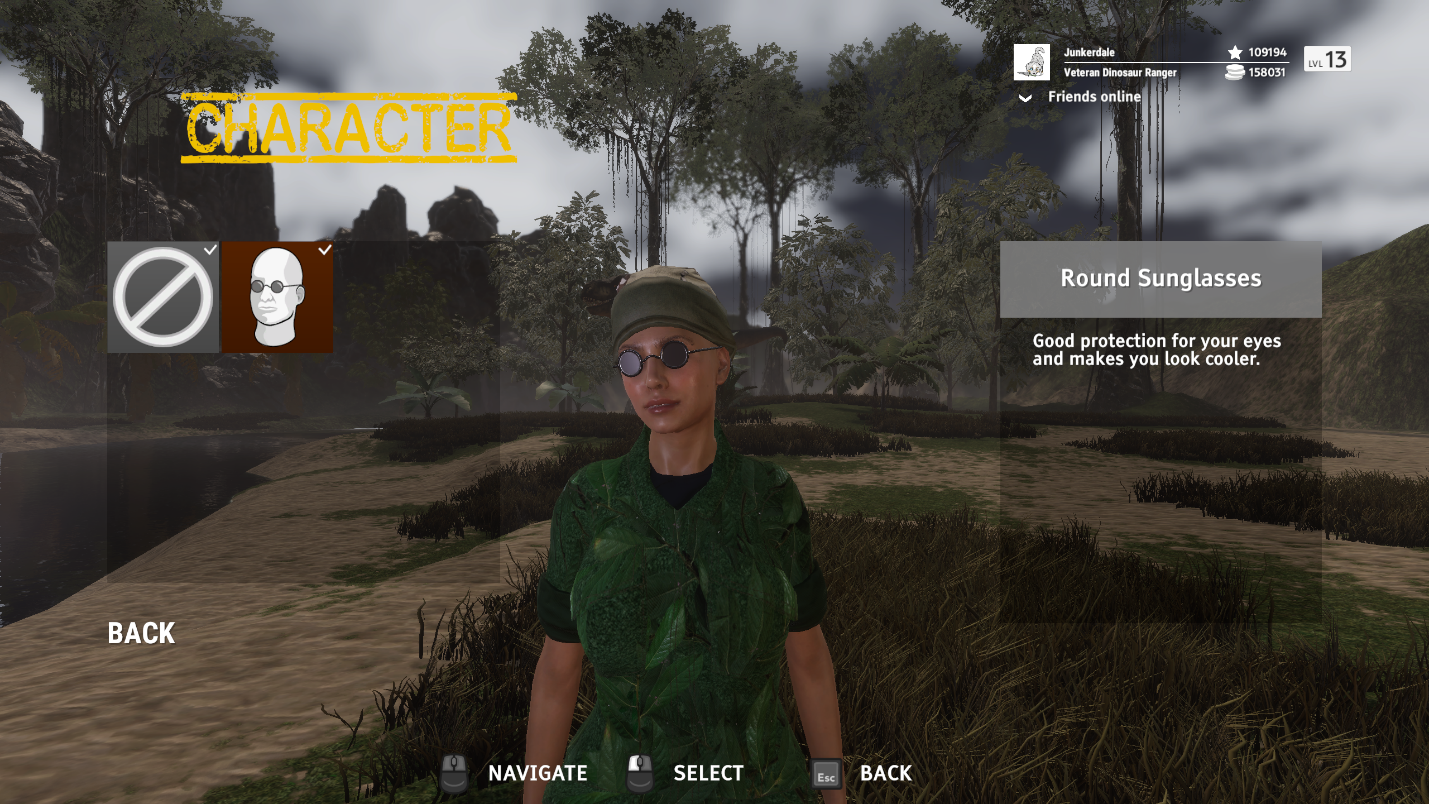 Main menu rework
Main menu has new background. New characters are also shown within the new background environment.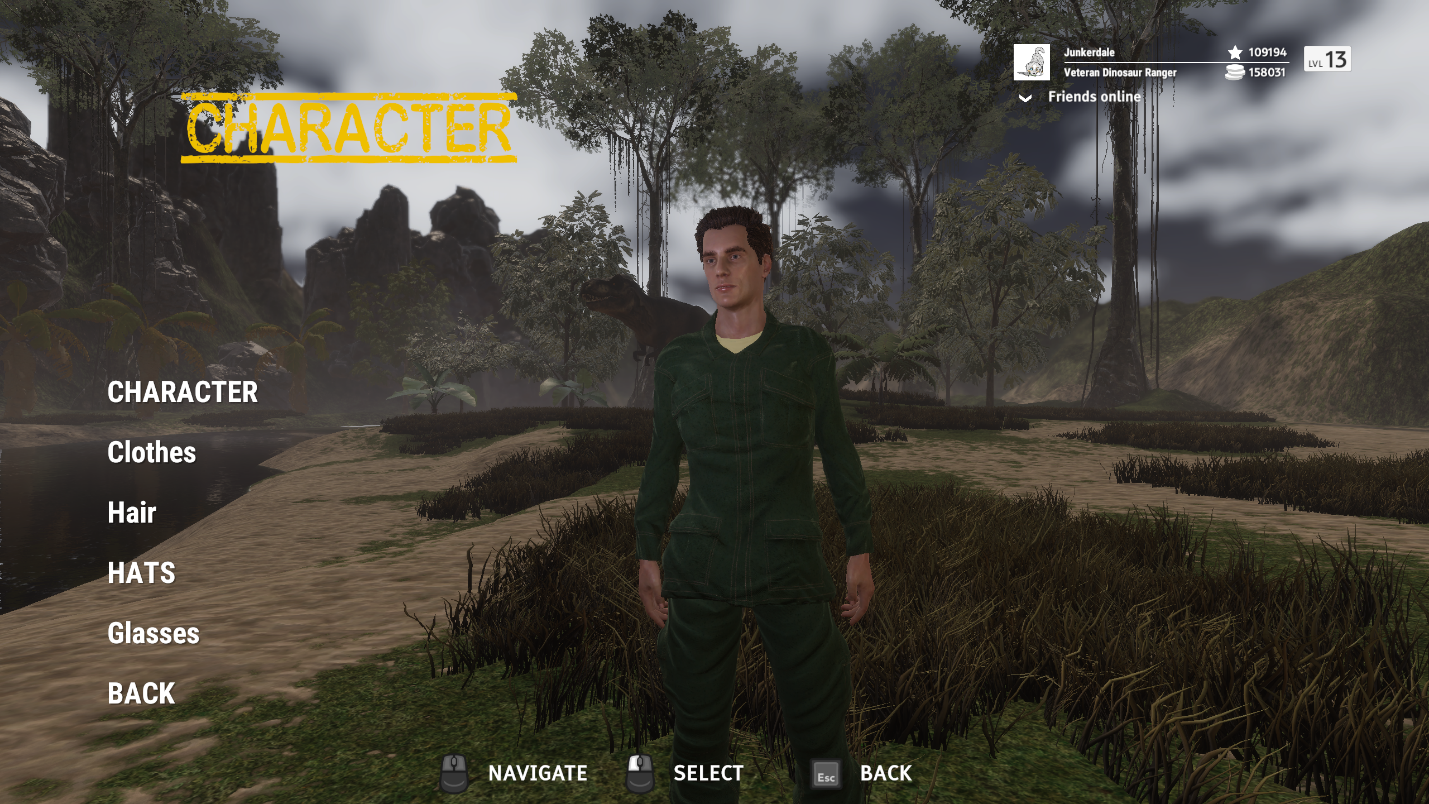 New dinosaur models
Several dinosaur models have been reworked. We will continue to upgrade models in the coming updates.
New Ankylosaurus 
Ankylosaurus has been reworked. It now has a new model, textures and animations. AI updates were also done and now Ankylosaurus eat from bushes.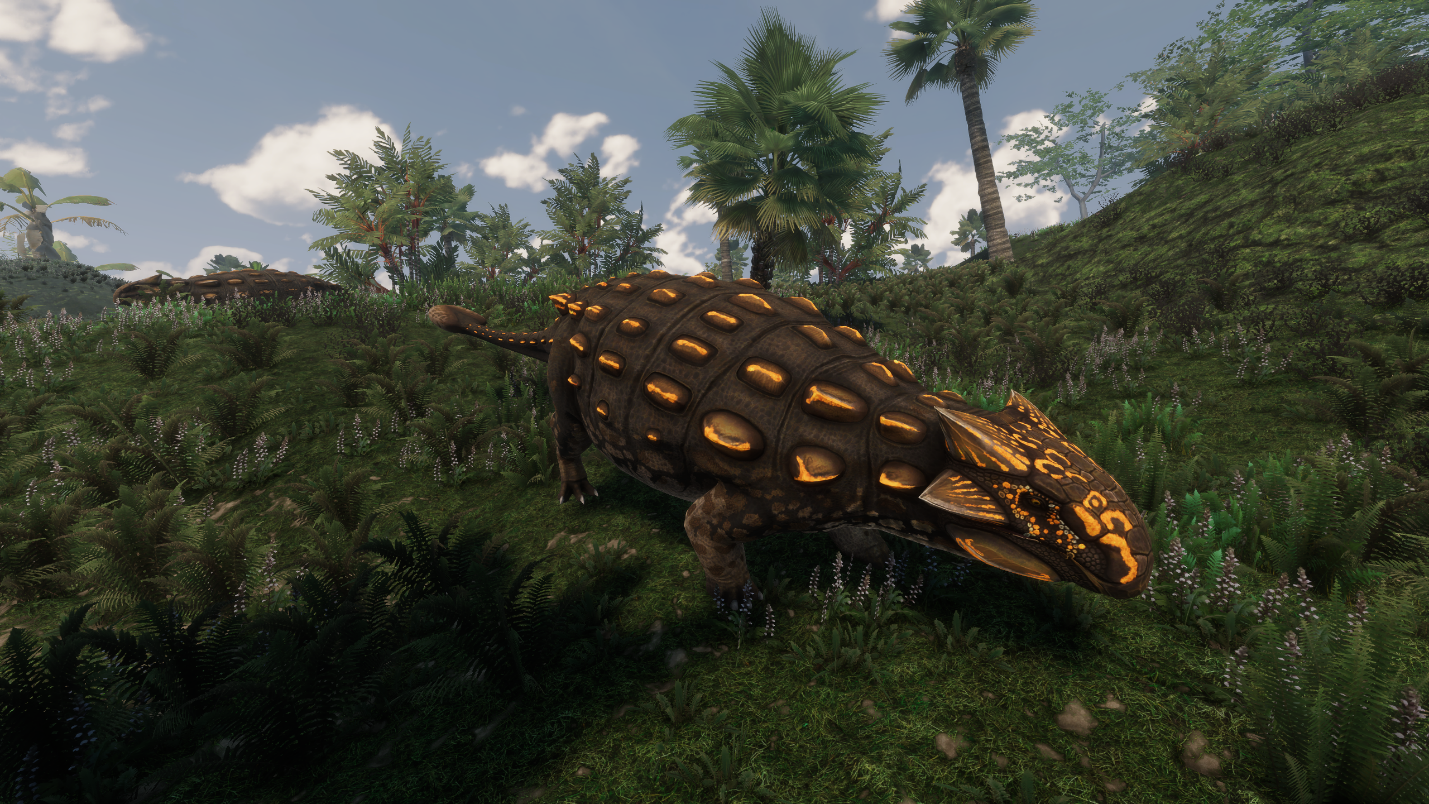 Model rework for Triceratops 
Triceratops model has been reworked and it has gotten new textures.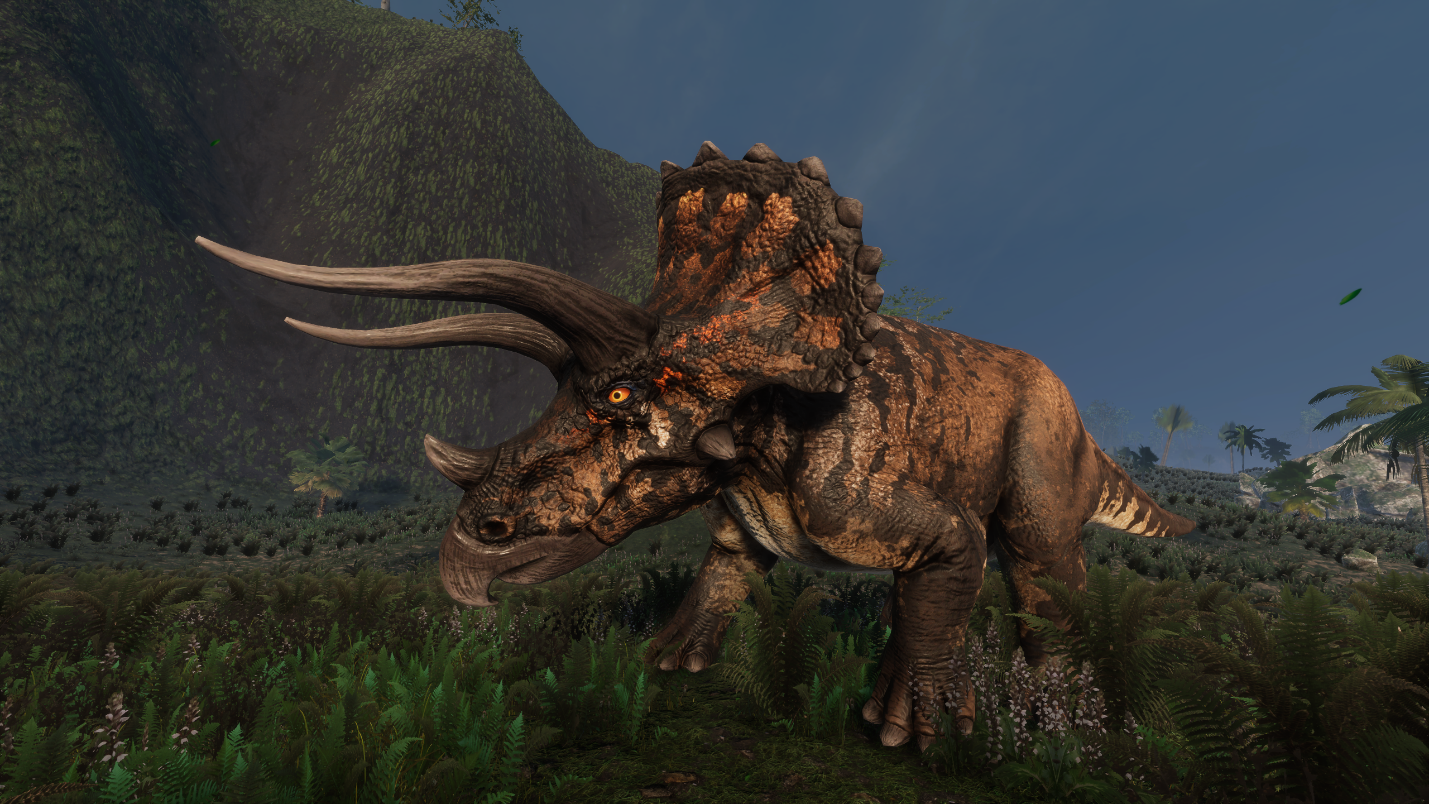 Texture rework for Giganotosaurus 
Textures for Giganotosaurus were redone.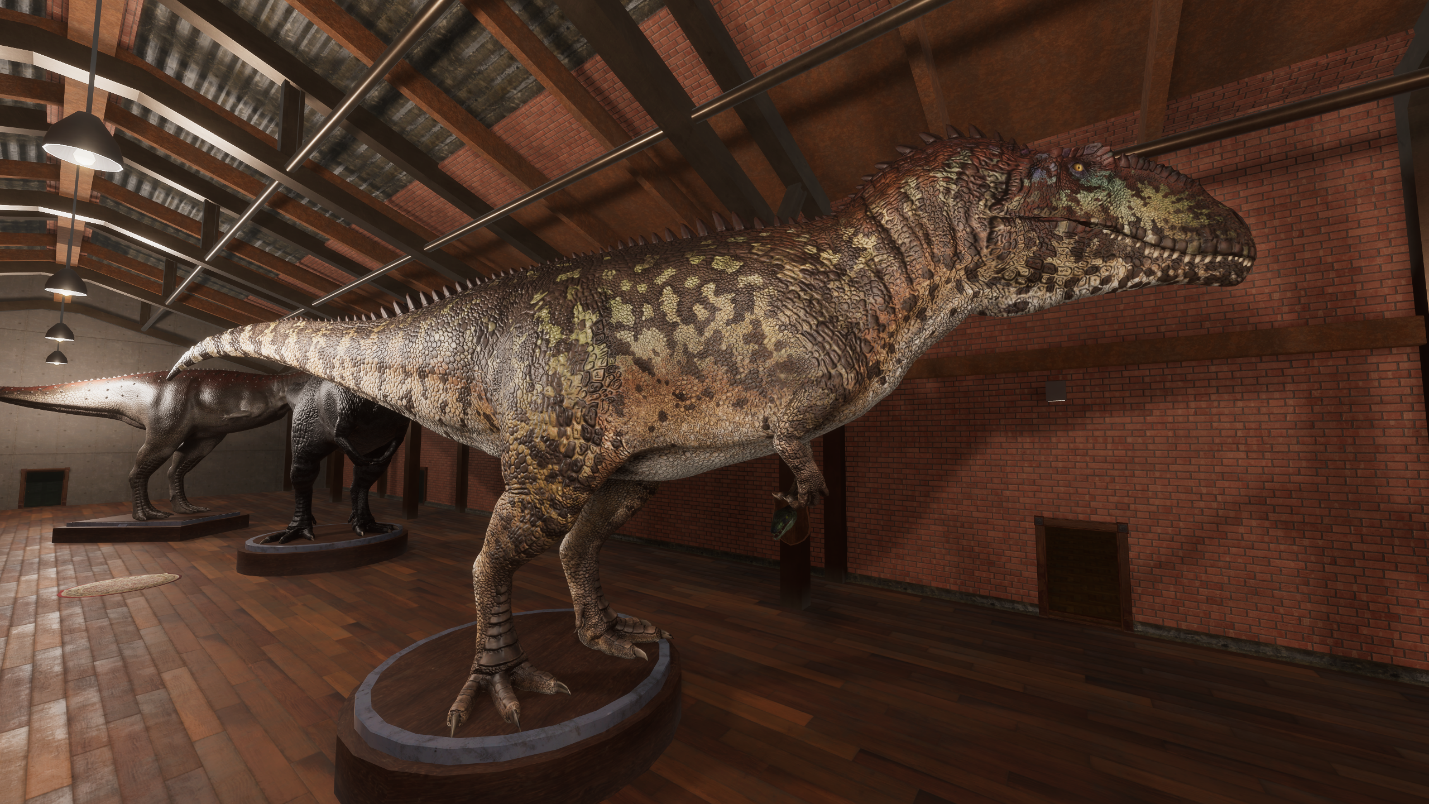 Wounded dinosaur visuals
Dinosaurs that have gotten damage from other dinosaurs will now have blood on their skin. It is also displayed on dead dinosaurs killed by other dinosaurs.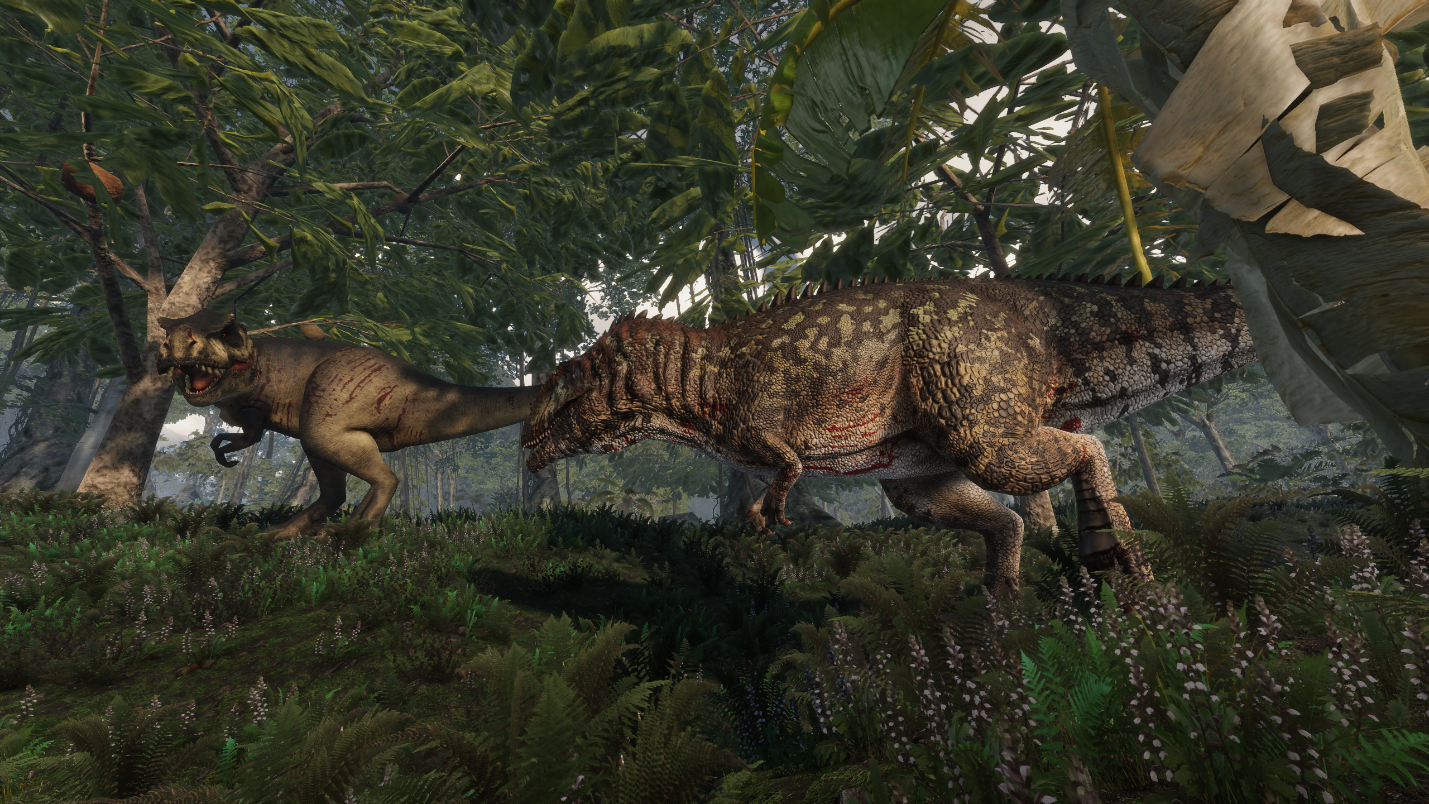 Range finder
Range finder is now available from the shop. With it you're able to measure distance to the point you're looking at. It has variable zoom from 6x to 10x magnification giving it slightly bigger zoom than the regular binoculars. With left click you can also place a map marker to the point you're looking at.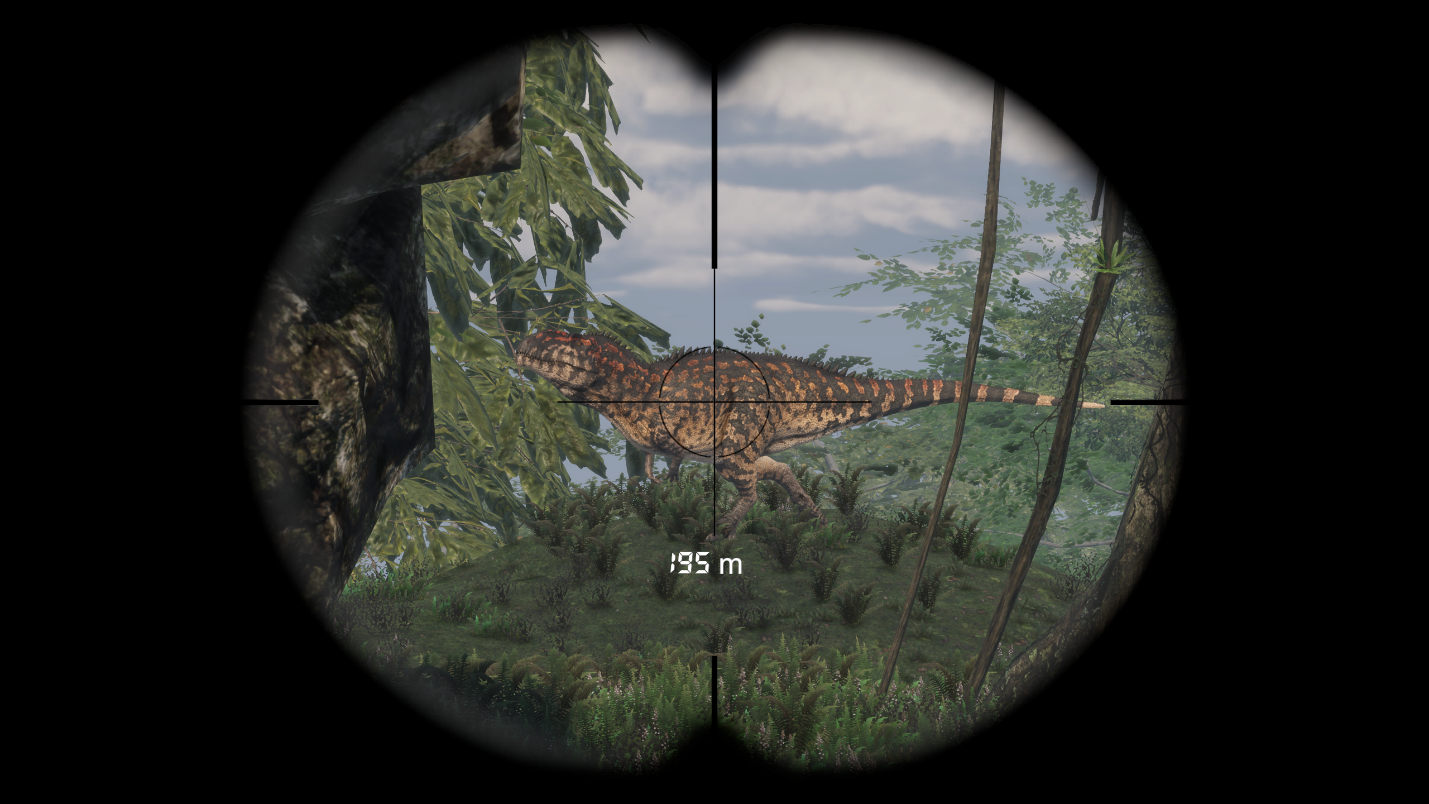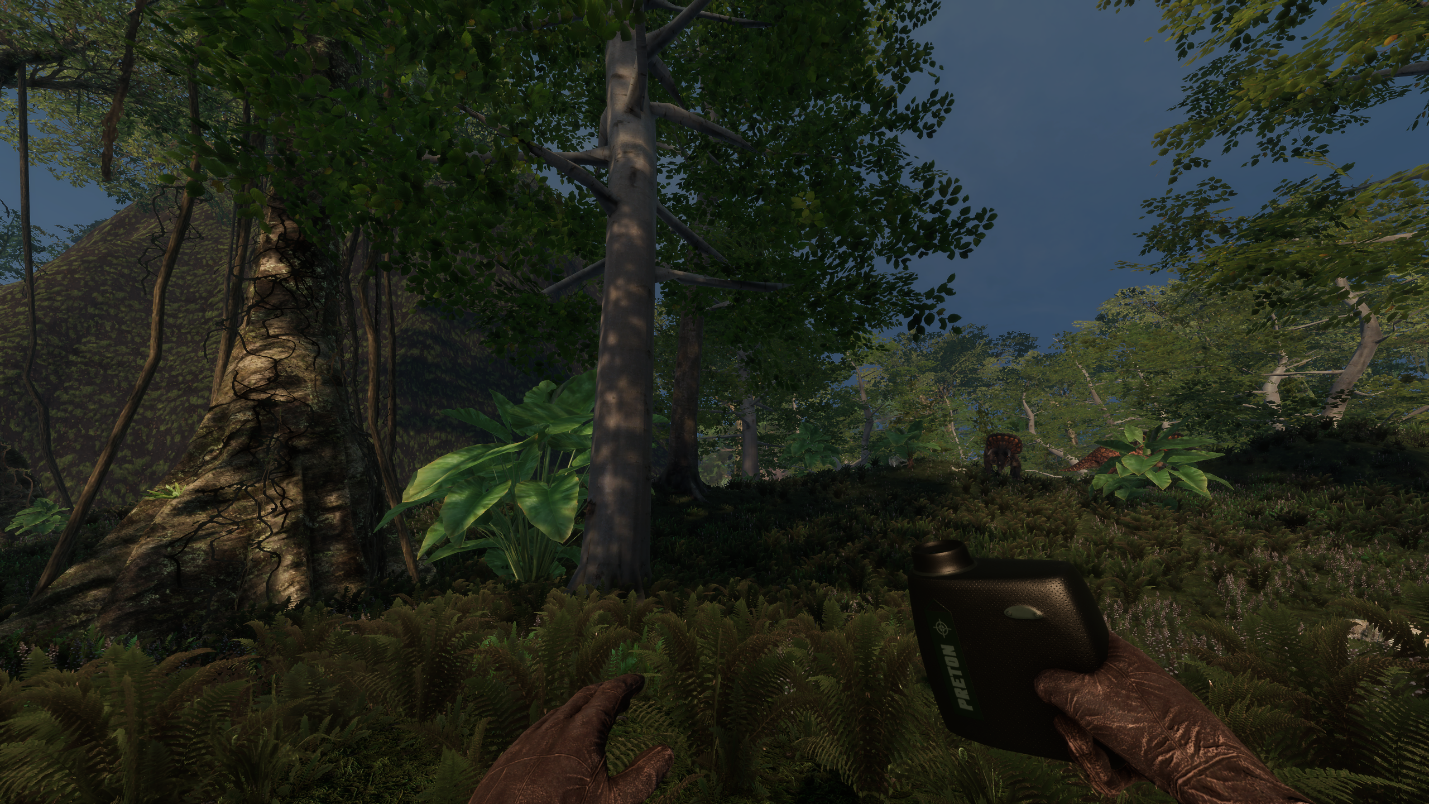 New graphics settings
Graphics settings menu was reworked. It now has list layout with dropdowns for settings. New menu items were added to control the quality of game in more detailed level.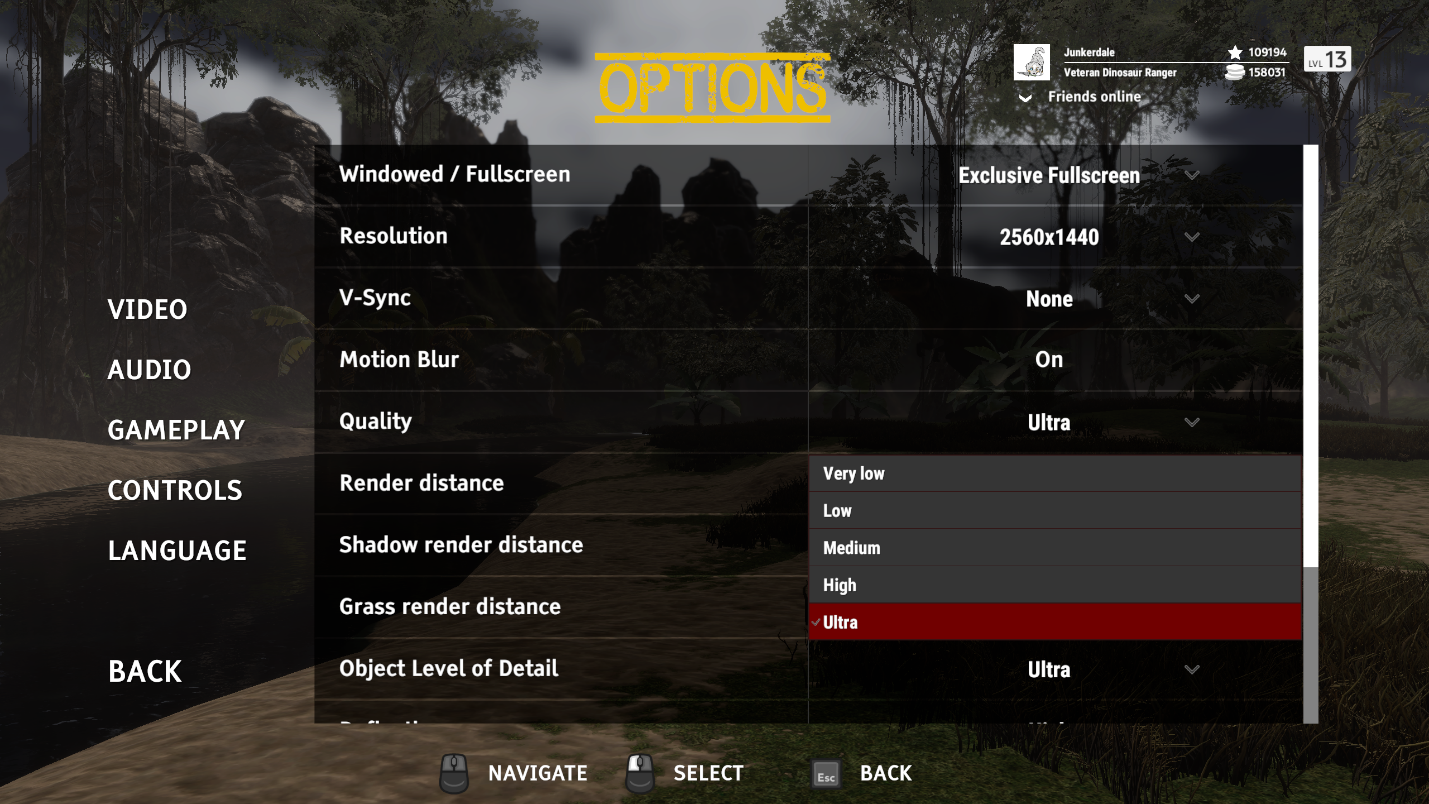 Other improvements
Updated French translation (Thanks MagSouille!)
Brachiosaurus now eat from trees. Eating sound effect was added
Trophy lodge: You're now able to completely remove trophies you no longer want to keep
Added UI indicators in menu for Offline mode and local multiplayer
Support for ultra-wide resolutions was improved
When starting the game a log in animation is displayed while game gets player data from server
Improved offline mode data and separated all data between offline and online
Optimized player statistic events
Older death positions are now shown with smaller marker, so the latest position is easier to find if player dies many times in the same area
Death screen shows amount of dropped items if any
Improved Trophy lodge collisions, so wall stands are always correctly against the wall
Improved ambience sound system
Taxidermized dinosaur which has high score appears in high score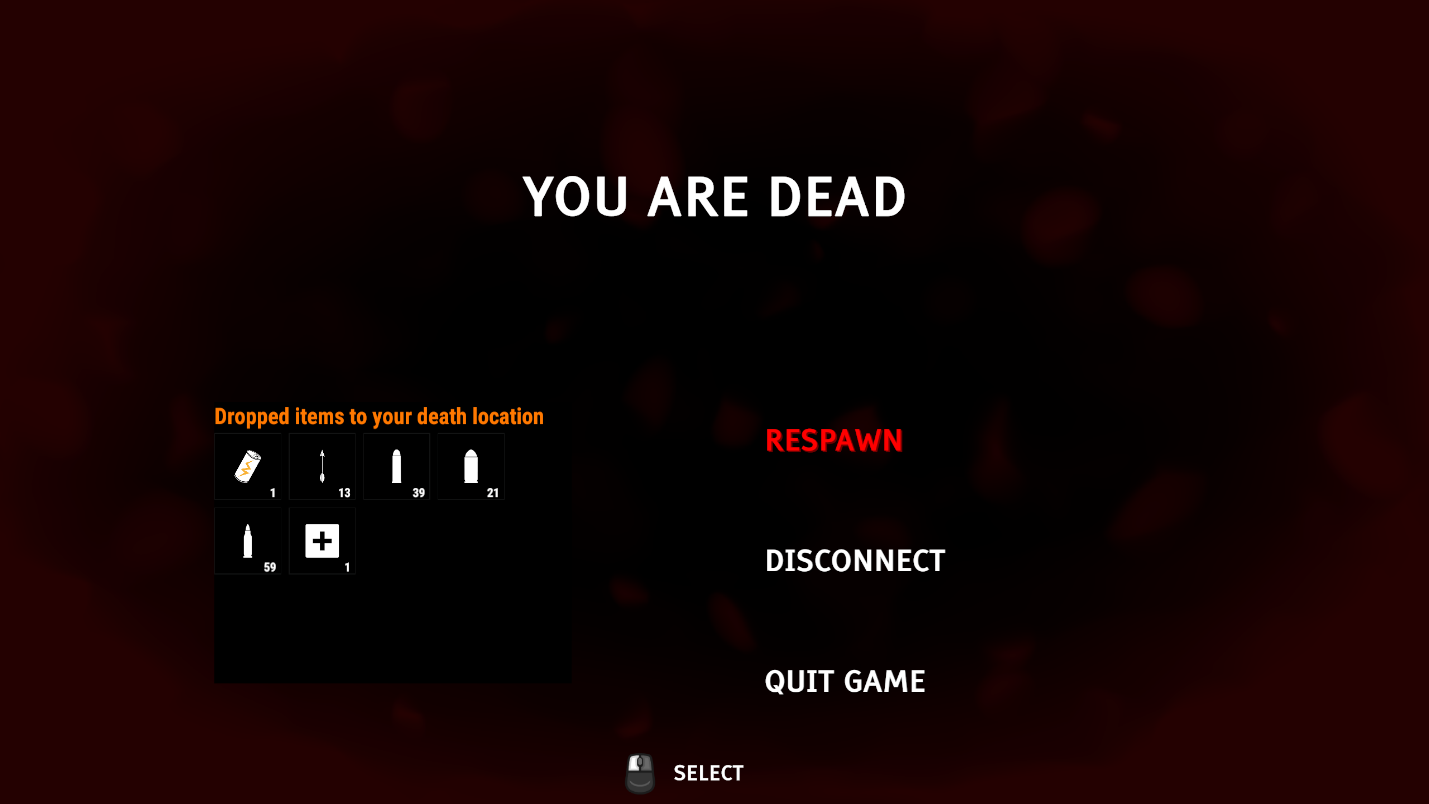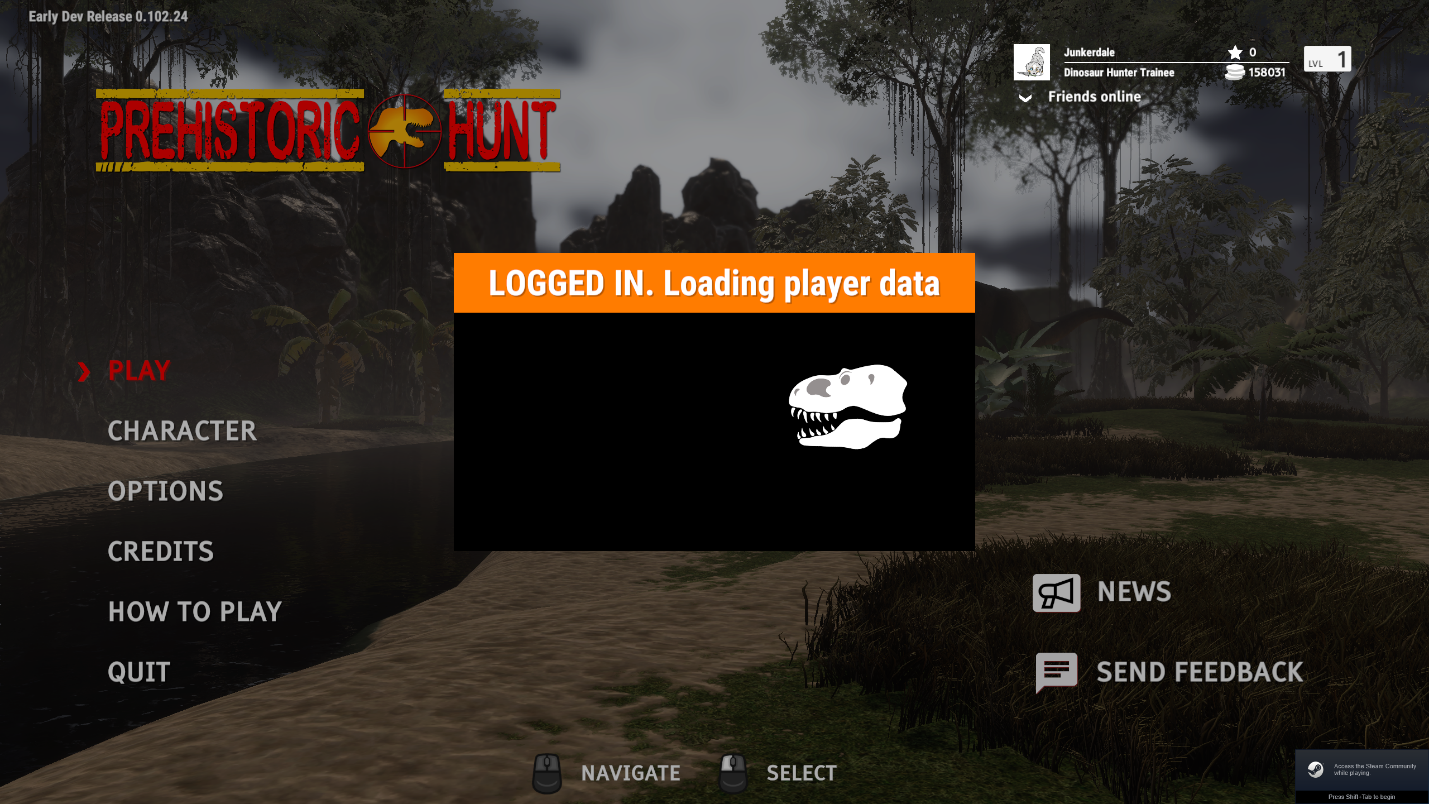 Bug fixes
Improved player data management to combat item losses when having message losses with backend
Fixed issue with sleep in multiplayer
Fixed errors in inventory
Fixed errors while reloading
Fixed errors in dinosaur spawner
Fixed inventory issue caused by game state export (F3)
Fix for player sometimes getting stuck in descent
Fixed "x-ray vision" which allowed player to see dinos transparent behind terrain
Less ghosting with motion blur enabled
Typing in Feedback form in-game no longer accepts game actions in the background
Fixed pistol left hand from being out of place sometimes when reloading
Thank you for reading and we look forward to hearing your thoughts. What would you like to see next?